Mesothelioma Information in Proper Context
When patients and families are diagnosed with mesothelioma it introduces them to a whole new world with a different language, different people in different roles, and sometimes this all plays out in a different city, away from home. Basically, the mesothelioma patient's world is turned upside down. It can feel like you have lost control of your life in a foreign land.
Over the years I have taken care of mesothelioma patients in many different places, during diagnosis, in the hospital, out of the hospital, follow up after treatment, and there are quite a few observations that I have made. Information transfer and assumptions often happen when what is said is taken out of context. This can easily happen because this is a stressful time, and the information is complex.
Mesothelioma information can be confusing. Whether you are listening to your medical team explaining procedures, or you are trying to understand what you have read about the disease, it is vital that you weigh the information in the context that it was presented.
The other important fact to consider is that everyone's mesothelioma is different. Support of other mesothelioma patients and families is important, but remember everyone is on their own unique journey with this disease. What they say or do may not be something you will need to do.
Recently, when talking with a family member of a mesothelioma patient she repeated what she had read about survival statistics for her loved one's mesothelioma. She had the number in her head and was focused on it. Not only was the statistic  taken out of context, but it was referring to a different cell type of mesothelioma. I was able to clarify the information and explain how this information was not pertinent to the patient. Reassured that it was not accurate in her loved one's case, they were relieved and could now turn their focus away from a number and to making the most of every day.
Information is complex in a rare cancer. Take it in context, and reach out if you need clarification.
If you have questions about your mesothelioma treatment or any aspect of your mesothelioma care, please email me at [email protected].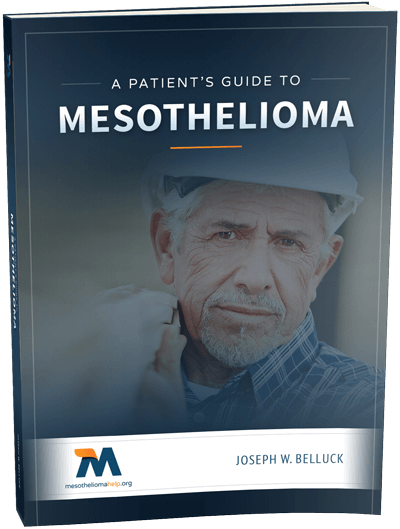 Free Mesothelioma Patient & Treatment Guide
We'd like to offer you our in-depth guide, "A Patient's Guide to Mesothelioma," absolutely free of charge.
It contains a wealth of information and resources to help you better understand the condition, choose (and afford) appropriate treatment, and exercise your legal right to compensation.
Download Now