Quotes for Mesothelioma Patients to Offer Hope and Inspiration
Mesothelioma is a serious cancer, most commonly found in the outer lining of the lungs called the mesothelium, that occurs in individuals exposed to airborne asbestos fibers. Mesothelioma is highly aggressive and is resistant to many standard cancer treatments making it a difficult disease to treat effectively.  The prognosis for mesothelioma patients is usually grim: the average survival time varies from 4 – 18 months after diagnosis.
While many factors determine survival for a patient, such as treatment plan, age, overall health and fitness of the patient and the extent of the disease, physicians also believe that a positive outlook and affirming thoughts can result in the improvement in a patient's health.
If someone you know is battling mesothelioma, offering them some words of encouragement and inspirational quotes from others who have faced cancer can raise the patient's mood, lower the anxiety level and help them feel better emotionally.
One of the most popular poems often carried by patients to chemotherapy treatments to give them strength is entitled "What Cancer Cannot Do."
What Cancer Cannot Do (Author unknown)
Cancer is so limited…
It cannot cripple love.
It cannot shatter hope.
It cannot corrode faith.
It cannot destroy peace.
It cannot kill friendship.
It cannot suppress memories.
It cannot silence courage.
It cannot steal eternal life.
It cannot conquer the spirit.
Other popular quotes, such as those offered below, can provide inspiration when mesothelioma treatments seem endless.
Anything is possible. You can be told that you have a 90-percent chance or a 50-percent chance or a 1-percent chance, but you have to believe, and you have to fight. ~ Lance Armstrong
The greatest discovery of my generation is that human beings can alter their lives by altering their attitudes of mind.   ~ James Allen (British author and poet)
Once you choose hope, anything's possible. ~ Christopher Reeve
Never, never, never give up.  ~ Winston Churchill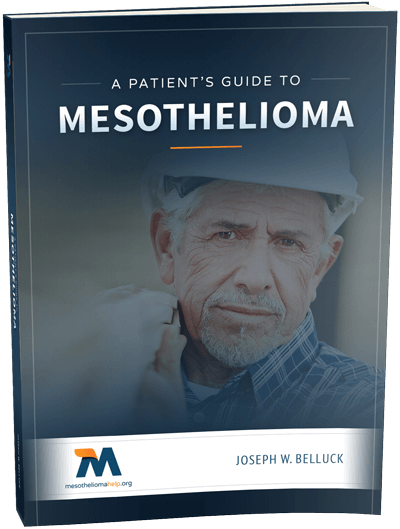 Free Mesothelioma Patient & Treatment Guide
We'd like to offer you our in-depth guide, "A Patient's Guide to Mesothelioma," absolutely free of charge.
It contains a wealth of information and resources to help you better understand the condition, choose (and afford) appropriate treatment, and exercise your legal right to compensation.
Download Now