Illegal Asbestos Removal Burns New York Contractor
A New York businessman has pleaded guilty in federal court to failing to conduct an inspection before an asbestos removal project, exposing workers and neighbors to deadly asbestos fibers. Breathing asbestos is linked to development of mesothelioma, a cancer of the lining of the lung or abdomen and other serious respiratory diseases.
Daniel Black, 56, president of Blackstone Business Enterprises Inc., a sheet metal and structural steel fabricator in Jamestown, New York, faces up to five years in prison, a $250,000 fine for the Clean Air Act Violation. Blackstone Business will also pay a $205,000 penalty to the Occupational Safety and Health Administration for citation related to improper asbestos removal and an additional $25,000 to the New York Department of Labor. Black also pleaded guilty to tax-related violations that came to light during the asbestos investigation.
In 2008, Black hired four temporary workers to remove asbestos insulation from steam pipes and cut down the steam pipes as scrap metal as part of a renovation of a four-story building at 100 Blackstone Avenue in Jamestown. The four men were exposed to asbestos during the renovation work, U.S. Attorney William Hochul, Jr., told The Post-Journal.
Asbestos was once used in a wide variety of building materials including insulation and tiles. Renovation and demolition activity is a common way that unprotected workers are exposed to asbestos today. For that reason, New York and federal laws strictly regulate the removal of asbestos and require contractors to conduct asbestos surveys to identity the material and contain it to prevent the potential release of toxic asbestos dust. According to the U.S. Attorney's Office, Black knew asbestos was present in the building because of prior asbestos projects conducted at Blackstone.
Investigators with the New York Department of Labor Asbestos Control Bureau and the Occupational Health and Safety Administration began investigating Blackstone in 2008 after being told that an asbestos disturbance project had occurred. They took samples and determined that asbestos was present at the site.
"These cases are very important to prosecute because the air we breathe, it's critical that it remain untainted with asbestos," said Assistant U.S. Attorney Aaron Mango. "As renovation of older buildings occurs, it has the potential to be released into the environment, and it is the U.S. Attorney's position that whenever such renovations may release asbestos into the atmosphere, everything needs to be done to appropriately handle the asbestos. Asbestos is very dangerous."
Approximately 2,500 to 3,000 Americans are diagnosed each year with mesothelioma. People with mesothelioma typically develop symptoms 20 years to 40 years after exposure to asbestos.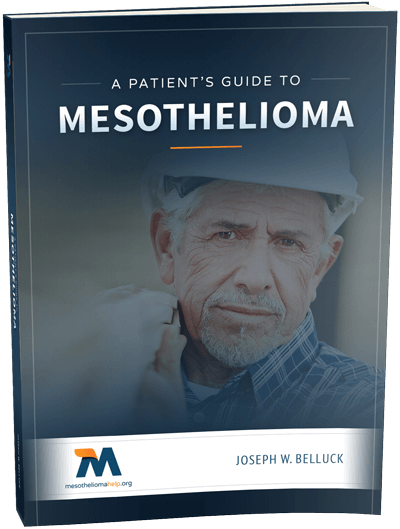 Free Mesothelioma Patient & Treatment Guide
We'd like to offer you our in-depth guide, "A Patient's Guide to Mesothelioma," absolutely free of charge.
It contains a wealth of information and resources to help you better understand the condition, choose (and afford) appropriate treatment, and exercise your legal right to compensation.
Download Now