Eleven Indicted in NY Asbestos Removal Project at Buffalo Housing Project
Three New York inspectors are among nine people and two companies indicted on criminal charges involving illegal asbestos removal at a Buffalo, N.Y. housing complex. Breathing asbestos causes life threatening diseases including mesothelioma and lung cancer so New York and federal laws strictly regulate the handling of asbestos-containing materials.
The 62-page federal indictment, handed down Aug. 4, focuses on work done by two companies that were hired to remove asbestos from the Kensington Heights housing project before its demolition. Johnson Contracting of WNY, Inc., was contracted to remove and dispose of an estimated 63,000 square feet of hazardous asbestos from each of six housing towers in the 17-acre complex. JMD Environmental Inc. was hired as a sub-contractor to monitor the asbestos removal work and do air sampling.
According to the U.S. Department of Justice release, from June 2009 to January 2010, workers for Johnson Contracting overseen by company president Ernest Johnson and supervisor Rai Johnson allegedly illegally stripped asbestos-containing materials at the Kensington Towers in violation of the Clean Air Act. The indictment accuses the company officials of instructing workers to dump asbestos-containing debris down holes cut in the floor and directing workers to leave asbestos in the towers knowing that the buildings were going to be demolished.
During the same time period, the JMD Environmental was supposed to monitor the asbestos removal work and perform air sampling, according to the Justice Department. The indictment alleges that JMD and its employees including supervisor Evan Harnden and three project monitors failed to conduct proper air sampling and created false visual inspection reports by certifying that all asbestos had been removed from the buildings.
Two city of Buffalo building inspectors also were charged with falsely certifying that all asbestos had been removed from the six buildings, when they  knew the asbestos had not been removed. Also indicted was an inspector with the New York State Department of Labor Asbestos Control Bureau for allegedly concealing the illegal asbestos removal activities occurring at Kensington Heights.
Each of the 23 charges carries a maximum penalty of five years in prison, a fine of $250,000 or both.
Each year, an estimated 3,000 Americans are diagnosed with mesothelioma, a cancer of the lining of the lung that is a signature disease of asbestos exposure. Many older houses and buildings contain insulation, shingles and other building materials containing asbestos. Asbestos exposure is an occupational hazard for construction and demolition workers and a primary way people are exposed to asbestos today.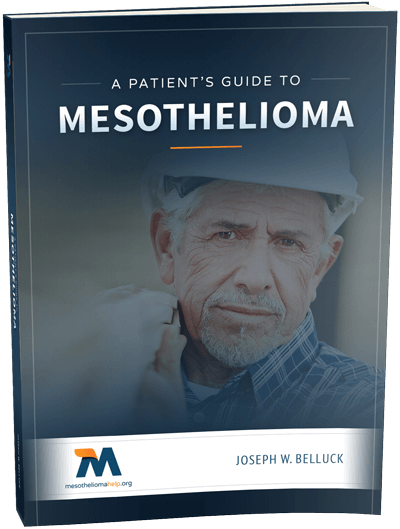 Free Mesothelioma Patient & Treatment Guide
We'd like to offer you our in-depth guide, "A Patient's Guide to Mesothelioma," absolutely free of charge.
It contains a wealth of information and resources to help you better understand the condition, choose (and afford) appropriate treatment, and exercise your legal right to compensation.
Download Now