Asbestos Ban Would Prevent Millions of Cancer Deaths
A University of Wisconsin epidemiologist says that the use of asbestos-containing building materials in developing countries will lead to millions of avoidable cases of cancer and an epidemic of asbestos-disease.
In an article in the September issue of the Annals of Epidemiology, Marty S. Kanarek, a University of Wisconsin School of Medicine and Public Health professor, said his review of health studies around the world suggests that an epidemic of mesothelioma, a cancer caused by asbestos exposure, is forthcoming in developing nations.
Mesothelioma is a cancer of the lining of the lung or abdomen caused by inhaling asbestos fibers. Most individuals who develop mesothelioma worked around asbestos and typically develop symptoms of asbestos disease 20 years to 50 years after exposure. In the United States, mesothelioma is blamed for 131,200 cancer deaths between 1985 and 2009 and 10 million worldwide.  About 3,000 new cases of mesothelioma are diagnosed each year  in the United States.
Kanarek, who has been studying the health effects of asbestos for 40 years, said his conclusion and that of many environmental health scientists is that all asbestos should be banned worldwide. "We could prevent a million or more cases of cancer," Kanarek said in a press release issued by the University of Wisconsin School of Medicine and Public Health. "The evidence is very clear."
Kanarek says the association between asbestos and serious respiratory health projects has been known for a century. But he contends that the asbestos industry has clouded the issue by attributing the health problems to a rarely used form of asbestos and not to chrysotile asbestos, which accounts for more then 95 percent of commercially used asbestos.
Kanarek reviewed dozens of studies of mesothelioma cases involving brake workers in the United States, miners in Africa, cement pipe factory workers in Egypt and concluded that chrysotile asbestos poses an occupational hazard of developing mesothelioma around the world.
"Because asbestos has not yet been banned in many countries, there are projections of an increasing epidemic worldwide," Kanarek said. "Today, there are many safer, cheaper substitutes materials available, so the time is long past for a worldwide asbestos ban."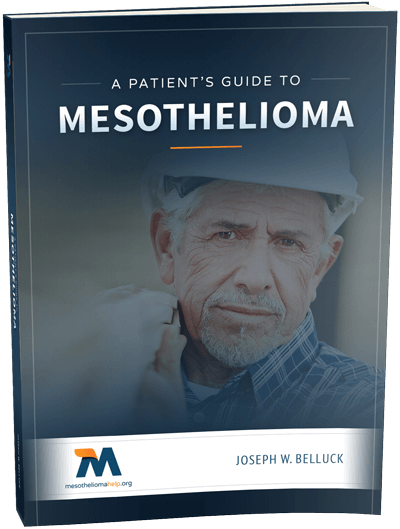 Free Mesothelioma Patient & Treatment Guide
We'd like to offer you our in-depth guide, "A Patient's Guide to Mesothelioma," absolutely free of charge.
It contains a wealth of information and resources to help you better understand the condition, choose (and afford) appropriate treatment, and exercise your legal right to compensation.
Download Now