Projected Rise of Asbestos Disease in South Korea During 21st Century
The number of people dying of mesothelioma is near its peak in the United States. But in many Asian countries, the wave of asbestos-related deaths is just starting to build. The Ministry of Environment in South Korea projected the number of people suffering from malignant mesothelioma will continue increasing until 2045, according to the Korea Herald.
Mesothelioma is an incurable cancer of the lining of the lung, chest cavity and abdomen linked to inhaling asbestos fibers. It is a preventable disease if exposure to asbestos is avoided. Mesothelioma sufferers typically develop symptoms of the respiratory disease 20 years to 50 years after initial exposure to asbestos. Many patients are older workers, veterans or retirees.
According to the report, the number of mesothelioma patients in South Korea increased from 61 in 1996 to 152 in 2007. Meanwhile, the number of deaths from asbestos exposure more than doubled from 24 in 2001 to 57 in 2006. By comparison, approximately 2,500 to 3,000 people die each year of mesothelioma in the United States.
In Japan, researchers have observed an increase in cases of mesothelioma starting in 2000. Japan banned asbestos in 2005. The incidence of mesothelioma in Japan is expected to peak around 2030.
In Korea, a new law regulating asbestos use will take effect in 2012 and reduce the occupational hazard of asbestos. The National Institute of Environmental Research expects the regulations to prevent up to 20,000 deaths from asbestos disease a year.
Asbestos was widely used in many building materials in the United States for much of the 20th century, even though the health hazards of asbestos were well understood. The U.S. finally began restricting the use of asbestos in the late 1970s.
Find more information about mesothelioma.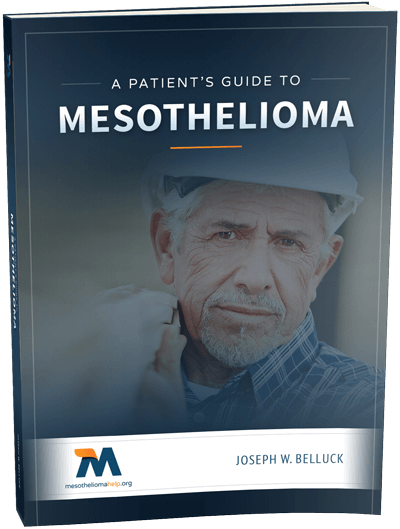 Free Mesothelioma Patient & Treatment Guide
We'd like to offer you our in-depth guide, "A Patient's Guide to Mesothelioma," absolutely free of charge.
It contains a wealth of information and resources to help you better understand the condition, choose (and afford) appropriate treatment, and exercise your legal right to compensation.
Download Now