Support National Cancer Prevention Month to Help Raise Awareness of Mesothelioma
The Prevent Cancer Foundation announced its support of National Cancer Prevention Month. The month of February serves as a time to promote the organization's belief that an "emphasis on prevention, not just treatment, could help decrease cancer deaths and incidence rates." This month is also yet another opportunity to raise much-needed awareness for mesothelioma.
The primary focus of prevention month is to let the public know that through diet, exercise and lifestyle changes they can prevent many cancers from developing in the first place. In fact, according to statistics, just five percent of cancers are hereditary, giving many control over their health. Unfortunately, that isn't the case for mesothelioma patients who develop the cancer after being exposed to a deadly fiber – sometimes decades earlier.
Mesothelioma is a rare form of cancer typically affecting the lining of the lungs. Caused by exposure to airborne asbestos fibers, usually from industrial products and machinery at the victim's workplace, most cases of mesothelioma are diagnosed 30 years or more after exposure. The only way to prevent the cancer from developing in the first place is to eliminate exposure to asbestos.
The U.S. Environmental Protection Agency has stated that asbestos is a carcinogen and there is no safe level of exposure. However, the agency was overruled in its 1989 attempt to ban its use in the U.S., and it is still legal today. Some uses of asbestos in the U.S. were limited in the 1970s, and many uses were banned altogether, such as in commercial paper, in artificial fireplace embers, wall patching compounds, and flooring felt, but it is still legal in other products.
"Together, we can end asbestos-caused cancers," said Linda Reinstein, the president/CEO and co-founder of the Asbestos Disease Awareness Organization, who is doing her part to help bring a ban to asbestos in the U.S.
The ADAO is committed to preventing mesothelioma from destroying the lives of others, and provides these facts about mesothelioma and asbestos:
Asbestos is legal and lethal in the U.S.
Asbestos kills 40 Americans every day.
Asbestos causes mesothelioma and lung, gastrointestinal, laryngeal, colorectal, and ovarian cancers as well as non-malignant lung, and respiratory diseases.
Make sure you get informed about the causes of preventable cancer, and spread the word to help decrease the number of cancer diagnoses in the country.
Whether you are encouraging friends and family to watch what they eat or to get moving a little more, also let them know about the dangers of asbestos.
"It remains imperative that we identify strategies to enhance the dissemination and implementation of our current knowledge of cancer prevention," notes the American Association for Cancer Research (AACR) announcing its support of prevention month.
Like National Cancer Research Month on Facebook and follow #cancerpreventionmonth on social media to show your support.
"The Prevent Cancer Foundation envisions a future where cancer incidence and mortality will be significantly reduced through preventive measures."
Nearly 3,000 Americans are diagnosed with mesothelioma each year. Help do your part to change that statistic.
For more information about National Cancer Prevention Month see the Prevent Cancer Foundation. https://preventcancer.org/
Sources:
U.S. Environmental Protection Agency
https://www.epa.gov/asbestos/learn-about-asbestos#asbestos
American Association for Cancer Research
https://www.aacrfoundation.org/Pages/february-is-national-cancer-prevention-month.aspx
ADAO
http://www.asbestosdiseaseawareness.org/archives/46254
 Asbestos Disease Awareness Organization
http://www.asbestosdiseaseawareness.org/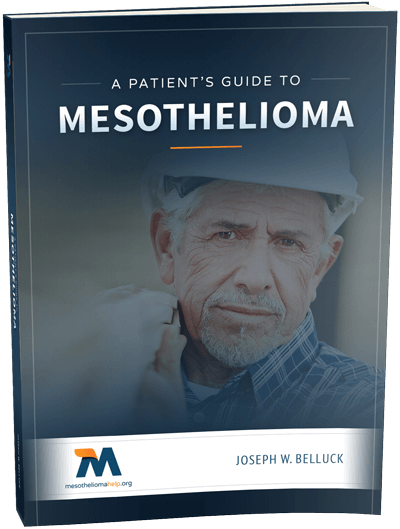 Free Mesothelioma Patient & Treatment Guide
We'd like to offer you our in-depth guide, "A Patient's Guide to Mesothelioma," absolutely free of charge.
It contains a wealth of information and resources to help you better understand the condition, choose (and afford) appropriate treatment, and exercise your legal right to compensation.
Download Now