Tips for Planning Ahead When Traveling for Mesothelioma Treatment
Through my journey of caring for mesothelioma patients one characteristic shines through – persistence. It seems like a no brainer that people will do anything to live a little longer, but anything can mean a lot for many patients. Will you travel hundreds of miles to a treatment facility?
It is not easy to be away from home and to be ill. It becomes emotionally and physically exhausting. Mentally you need to be on your game. You will be gathering new information regarding your health, plans for treatment and expectations. When traveling for your treatment, you also have the added burden of planning how far you are willing to travel from home, where will you stay, who will travel with you, and if the treatment involves surgery or sometimes experimental studies, how long will you be gone.
So now you have decided to go the distance and take the plunge, and rearrange your life. Everyone knows there can be complications, but mentally planning for this can be very difficult. Complications can mean pain, more surgery, stopping chemotherapy temporarily and possibly extending your length of stay.
As I write this it does not sound bad, but living it is totally different. I see countless patients and families travel for their treatment, but I am not sure I could. Once you have an end date in mind and you begin planning to go home, changing that date can be devastating. Staying in the hospital longer than planned is never good, but when far away from your friends and family it can be even harder to handle.
Consider these few tips that can help keep your stress down when you travel for your mesothelioma treatment.
Extend your deadline so you won't be disappointed if you have to continue treatment longer.
Get a coach. There are nurse coaches specifically designed to help mesothelioma patients. They can help with anxiety, pain, recovery and maintaining positive outcomes.
Talk to a fellow mesothelioma patient. Unfortunately these treatments are not easy, but they can help ease your pain, extend your life and allow you to enjoy time with your family. Often time there are patient to patient programs where you can reach out and talk with someone who has already endured this situation and can offer tips.
If you have questions about your mesothelioma treatment or any aspect of your mesothelioma care, please contact us.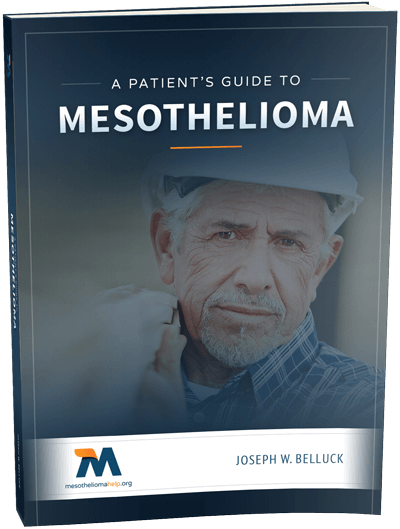 Free Mesothelioma Patient & Treatment Guide
We'd like to offer you our in-depth guide, "A Patient's Guide to Mesothelioma," absolutely free of charge.
It contains a wealth of information and resources to help you better understand the condition, choose (and afford) appropriate treatment, and exercise your legal right to compensation.
Download Now