Turning Off Certain Enzymes Could Stop Mesothelioma Growth
Researchers realize that one of the best ways to fight cancer is to stop it from growing and metastasizing in the first place. However, finding the right way to do that is not easy. Now, researchers believe that by turning off certain enzymes they can stop cancer cells from dividing. This discovery may stop cancer in its tracks, and bring new treatments that could extend the lives of mesothelioma patients.
Researchers from Uppsala University, Karolinska Institutet, and the University of Oxford, began to look deeper into finding a way to switch off enzymes as a promising strategy to fight cancer. Tailored drugs are needed to shut down an individual enzyme, but before they could look at new therapies, they needed to better understand how cancer-fighting drugs get to their targets.
The team of scientists turned their focus deep into the cells to a cell membrane protein dehydroorotate dehydrogenase (DHODH), a key anticancer target known to play a role in cell proliferation, according to a Jan. 19 press release from Uppsala University. They conducted a series of tests to determine how lipids, or building blocks of the cell membrane, and drugs bind to the DHODH enzyme. By better understanding this mechanism, they can better understand how to drive drugs directly to the disease.
"To our surprise, we saw that one drug seemed to bind better to the enzyme when lipid-like molecules were present," says assistant professor Michael Landreh, Karolinska Institutet. In addition, they found that a lipid present in the mitochondrial respiratory chain complex, or the cell's energy source, binds to the enzyme. The researchers concluded that DHODH may "use special lipids to find its correct place on the membrane."
Research suggests that tumor metastases are responsible for approximately 90% of all cancer-related deaths. Funding research to find ways to have drugs home in directly on the disease brings hope to every cancer patient. In the case of mesothelioma, an incurable, asbestos-caused cancer, that quickly spreads to other organs leaving patients with few treatment options, halting cancer growth could lead to extended survival. Survival is typically about one year.
"By studying the native structures and mechanisms for cancer targets, it may become possible to exploit their most distinct features to design new, more selective therapeutics," says Sir David Lane, Karolinska Institutet.
To find out more about this research, read the full study in the Jan. 18 issue of Cell Chemical Biology.
http://www.cell.com/cell-chemical-biology/fulltext/S2451-9456(17)30461-0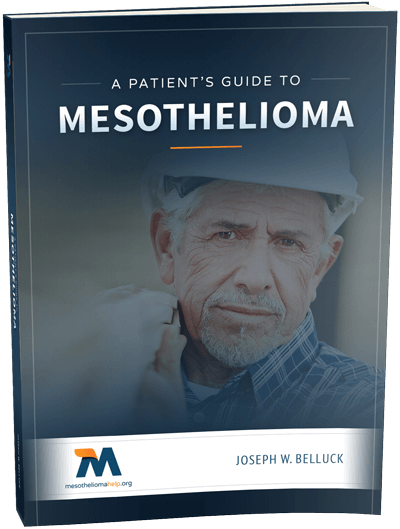 Free Mesothelioma Patient & Treatment Guide
We'd like to offer you our in-depth guide, "A Patient's Guide to Mesothelioma," absolutely free of charge.
It contains a wealth of information and resources to help you better understand the condition, choose (and afford) appropriate treatment, and exercise your legal right to compensation.
Download Now