Unique Perspective: Mesothelioma Patients Can Set Personal Goals
Being diagnosed with malignant mesothelioma is life changing and patients handle this differently. Every person is unique in their response to this news, but how we respond to a serious life altering diagnosis is our own. There is no right or wrong way, as we must allow ourselves or our family members to feel their fear, or anger, or whatever emotion they may be feeling.
Often we hear people apologizing for their reactions or their families actions. The realization that you or a loved one is facing a life changing diagnosis is different from any other challenge you may have faced over your lifetime. Often we see fear, anger, and denial that are expressed in many different ways. The person that receives the diagnosis and their friends and families can become overwhelmed by waves of different emotions.
Recently when visiting a patient recovering from a pleurectomy, he explained that his goals were to get back to being an active person. He was elderly, had surgery, and was home recovering. He had a smooth course as far as complications go. What was bothering him the most was how long it was taking to recover.
He wanted to get back to his previous level of activity as soon as possible. He was an active hiker, skier, cyclist, and walker. His house was surrounded by woods and he was determined to get back to his trails. He explained that when he was outside with nature it gave him a calm feeling, and that is why he loves nature and wants those feelings to come back. 
When reminded that he was only three weeks post operation and he was doing very well, he listened politely. He is determined to get back in the woods and go hiking. He has made that his goal. He knows his health has changed and he has a serious illness but he is coping in his own way. If he can ever get back into the woods remains to be seen.
Change can be hard. Changing our outlook can be overwhelming. What is important in one person's life may not be important in another's. The thoughts of hiking in familiar woods after major surgery might not be anyone else's goal. Respecting every person's individuality and way they cope is essential to everyone who is involved in the care of or is helping a loved one facing malignant mesothelioma. 
If you are part of the support team, or are the patient yourself, respect the feelings and emotions that go along with this journey and know nothing stays the same. Every day is a new beginning and that is all we really have. If you are struggling, get involved with a support group or call your mesothelioma team. We are here for you if you need a listening ear or help with resources. You are not alone.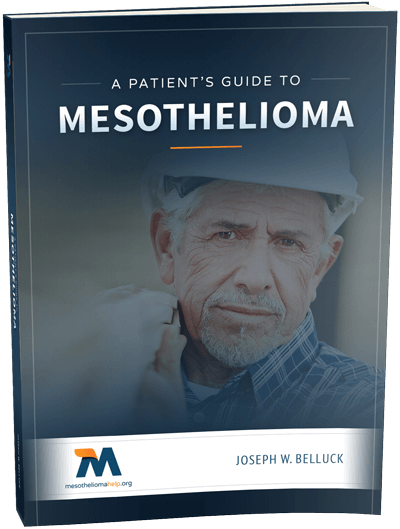 Free Mesothelioma Patient & Treatment Guide
We'd like to offer you our in-depth guide, "A Patient's Guide to Mesothelioma," absolutely free of charge.
It contains a wealth of information and resources to help you better understand the condition, choose (and afford) appropriate treatment, and exercise your legal right to compensation.
Download Now