Veteran Access to Non-VA Centers for Specialty Care
Veterans with mesothelioma who receive health benefits through the U.S. Department of Veterans Affairs (VA) are free to receive health care at any VA facility nationwide, providing them with access to mesothelioma specialty services that aren't available at their local VA hospital.
But this can involve lengthy travel and time spent away from home, conditions that are far from comfortable for patients with painful and incurable cancer.
Fortunately, a rule change to the Veterans Access, Choice, and Accountability Act of 2014 (Choice Act) could allow veterans to seek mesothelioma care outside of the VA network and closer to home.
The Choice Act was President Obama's and Congress's response to a scandal that broke last year over long wait time and systemic mismanagement within the VA health system. One of its major provisions is the Veterans Choice Program, which provides veterans access to private health care facilities if they cannot receive an appointment with the VA within 30 days or live more than 40 miles from a VA health facility.
As it was originally worded, the Choice Program allowed veterans access to private (non-VA) local health care if they lived more than 40 miles from a VA health facility "as the crow flies." A rule change in April changed the mile requirement from a straight line measure to actual driving distance, an update that VA Secretary Bob McDonald said, "will allow more veterans to access care when and where they want it."
But some critics say that the Choice Program still doesn't go far enough because it fails to account for veterans who live within 40 miles of a VA facility but need care beyond what that facility offers.
For example, the MilitaryTimes cites the case of Mark Gendron, an Air Force veteran who lives within 40 miles of a VA clinic with basic services, but not the specialty psychiatric services he needs for his post-traumatic stress disorder. Gendron lives 70 miles from the nearest VA psychiatrist and isn't eligible to be seen by a non-VA specialist due to his proximity to a VA clinic.
"I just want the care I need," Gendron told MilitaryTimes. "I shouldn't have to deal with this."
A similar situation exists for mesothelioma patients. There are only a handful of VA centers nationwide with the expertise needed to treat veterans suffering from mesothelioma and other asbestos diseases. Research suggests mesothelioma patients have better outcomes at facilities with greater expertise in treating the rare cancer. Even hospitals with excellent oncology programs may not be well-suited to treat mesothelioma, a cancer that disproportionately affects Navy and other veterans, who make up around 30 percent of all cases.
If pending Congressional legislation becomes law, however, patients who live farther than 40 miles from a mesothelioma clinic may be able see a mesothelioma specialist closer to home.
According to The Hill, companion bills authored by Sen. Jerry Moran (R-Kan.) and Rep. Markwayne Mullin (R-Okla.) address the plight of veterans who don't live close to a VA facility that offers the care they need.
"Our legislation calls on the VA to use its authority to provide veterans access to non-VA health care when the nearest VA medical facility within 40 miles drive time from a veteran's home does not offer the care sought by the veteran," write the congressmen in an op-ed.
The full text of the House and Senate bills can be read here and here.
For more information on the Veterans Choice Program, visit the VA website.
https://www.va.gov/opa/choiceact/
Sources:
MilitaryTimes
https://www.militarytimes.com/story/military/benefits/veterans/2015/04/24/veterans-choice-40-miles/26295537/
op-ed
https://thehill.com/opinion/op-ed/241458-va-choice-program-must-work-better-for-our-veterans
better outcomes
https://onlinelibrary.wiley.com/doi/10.1111/codi.12975/abstract
Research suggests
https://www.lungcancerjournal.info/article/S0169-5002%2815%2900157-9/abstract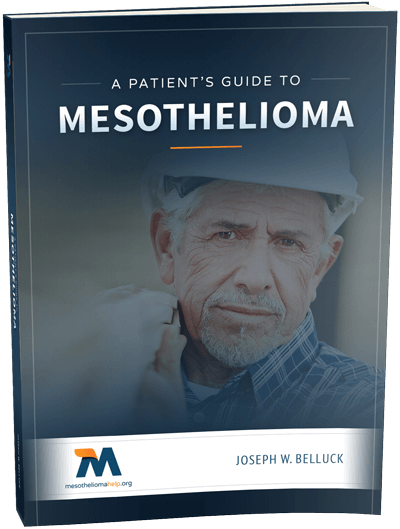 Free Mesothelioma Patient & Treatment Guide
We'd like to offer you our in-depth guide, "A Patient's Guide to Mesothelioma," absolutely free of charge.
It contains a wealth of information and resources to help you better understand the condition, choose (and afford) appropriate treatment, and exercise your legal right to compensation.
Download Now