Should I be worried of getting mesothelioma if I work with Asbestos?
Asbestos was widely used in many products and building materials during much of the 20th century. Asbestos is still not completely banned in the U.S. In fact, 33 million houses and businesses in the U.S. still contain asbestos, the U.S. Environmental Protection Agency estimates.
Most people who are diagnosed with malignant mesothelioma were exposed to asbestos on the job or during military service. Some were exposed in their own homes. Families of workers who were exposed to asbestos in the workplace are also at risk. Asbestos fibers would often cling to the clothing and hair of workers, then fall off at home, creating second-hand, or "take-home," exposure among family members.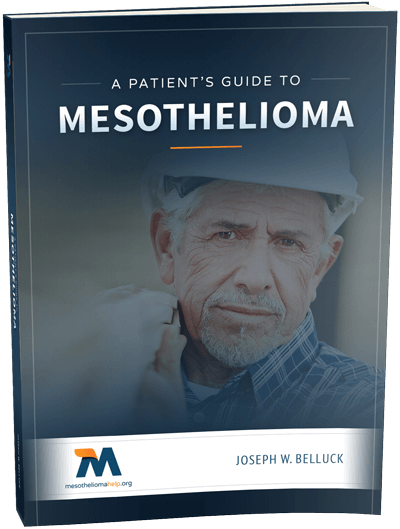 Free Mesothelioma Patient & Treatment Guide
We'd like to offer you our in-depth guide, "A Patient's Guide to Mesothelioma," absolutely free of charge.
It contains a wealth of information and resources to help you better understand the condition, choose (and afford) appropriate treatment, and exercise your legal right to compensation.
Download Now