Cisplatin
Cisplatin, cisplatinum, or cis-diamminedichloroplatinum(II) (CDDP) (trade name Cisplatin, brand name Platin marketed by Cadila Healthcare according to FDA Orange Book) is a chemotherapy drug. It was the first member of a class of platinum-containing anti-cancer drugs, which now also includes carboplatin and oxaliplatin. These platinum complexes react in vivo, binding to and causing crosslinking of DNA, which ultimately triggers apoptosis (programmed cell death).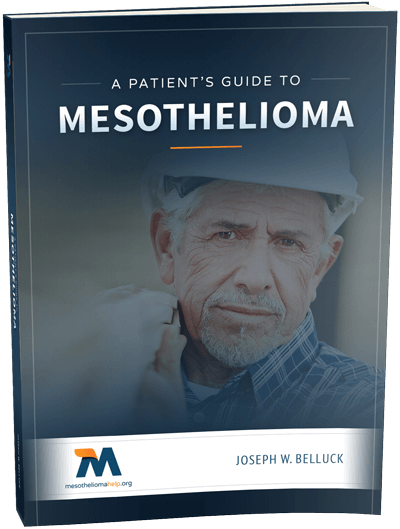 Free Mesothelioma Patient & Treatment Guide
We'd like to offer you our in-depth guide, "A Patient's Guide to Mesothelioma," absolutely free of charge.
It contains a wealth of information and resources to help you better understand the condition, choose (and afford) appropriate treatment, and exercise your legal right to compensation.
Download Now