Mesothelium
The mesothelium is a membrane that forms the lining of several body cavities: the pleura (thoracic cavity), peritoneum (abdominal cavity including the mesentery) and pericardium. Mesothelial tissue also surrounds the male internal reproductive organs and covers the internal reproductive organs of women. Mesothelium that covers the internal organs is called visceral mesothelium, while the layer that covers the body walls is called the parietal mesothelium.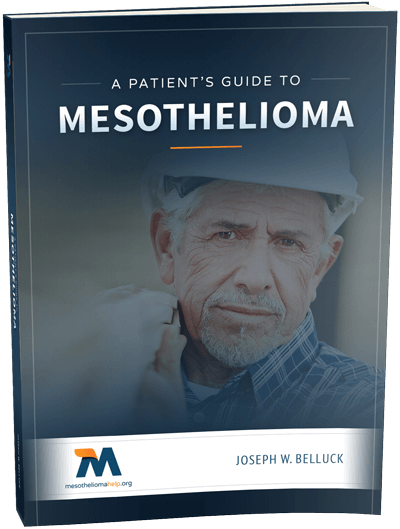 Free Mesothelioma Patient & Treatment Guide
We'd like to offer you our in-depth guide, "A Patient's Guide to Mesothelioma," absolutely free of charge.
It contains a wealth of information and resources to help you better understand the condition, choose (and afford) appropriate treatment, and exercise your legal right to compensation.
Download Now