Pleura
In human anatomy, the pleural cavity is the potential space between the two pleura (visceral and parietal) of the lungs. The pleura is a serous membrane which folds back onto itself to form a two-layered membrane structure. The thin space between the two pleural layers is known as the pleural cavity and normally contains a small amount of pleural fluid. The outer pleura is attached to the chest wall. The inner pleura covers the lungs and adjoining structures, via.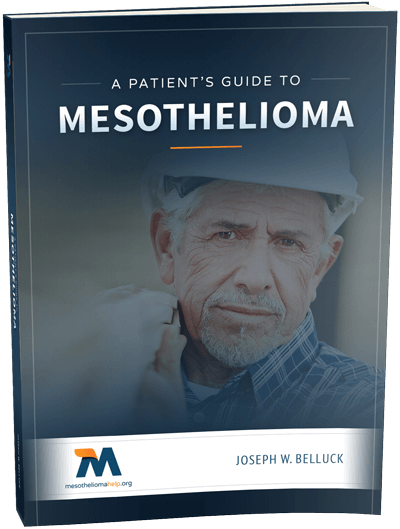 Free Mesothelioma Patient & Treatment Guide
We'd like to offer you our in-depth guide, "A Patient's Guide to Mesothelioma," absolutely free of charge.
It contains a wealth of information and resources to help you better understand the condition, choose (and afford) appropriate treatment, and exercise your legal right to compensation.
Download Now