Thoracic diaphragm
In the anatomy of mammals, the thoracic diaphragm, or simply the diaphragm, is a sheet of internal skeletal muscle that extends across the bottom of the rib cage. The diaphragm separates the thoracic cavity (heart, lungs & ribs) from the abdominal cavity and performs an important function in respiration: as the diaphragm contracts, the volume of the thoracic cavity increases and air is drawn into the lungs.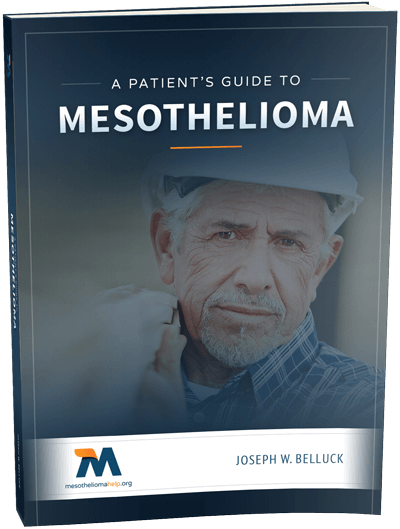 Free Mesothelioma Patient & Treatment Guide
We'd like to offer you our in-depth guide, "A Patient's Guide to Mesothelioma," absolutely free of charge.
It contains a wealth of information and resources to help you better understand the condition, choose (and afford) appropriate treatment, and exercise your legal right to compensation.
Download Now