Healthy Lifestyle Choices Can Benefit Mesothelioma Patients
The National Cancer Institute reports 95% of the cancer diagnoses are dependent on choices we make every day, such as food selection, smoking decisions, sun exposure and exercise habits. Making poor choices can negatively impact our ability to age gracefully and to enjoy a full, productive life. Although Americans diagnosed with mesothelioma doubtful had control over the circumstances leading to their disease, a lifetime of healthy living can help the patient maintain a higher quality of life while battling the cancer.
The World Health Organization (WHO) wants to spread this message throughout the world as it invites all nations to join in the celebration of World Health Day on Monday, April 7. WHO has chosen "ageing and health" as the theme this year. With the slogan of "Good health adds life to years," WHO has developed an ad campaign featuring elderly people enjoying time with their grandchildren, dancing, working in the fields and even bungee jumping.
"2012 is a year of reflection, work and celebration dedicated to promoting life that is not only longer but also more active and healthier," said Dr. Mirta Roses Periago, Director of the Pan American Health Organization (PAHO) on the announcement of World Health Day.
By 2020, according to PAHO, the Americas will have 200 million older people, with more than half living in Latin America and the Caribbean. The increase in life expectancy and consequent growth in the older population has brought about a health transition characterized by a rise in non-communicable disease and disability and a wider demand for healthcare.
World Health Day is the kickoff for a year of advocacy activities and should not be seen as a one day event, said the organizers of the day. "Preventing diseases through immunization, good nutrition, and healthy lifestyles will result in an elderly population that is a rich resource for families, communities and nations," Dr Samlee Plianbangchang, WHO's regional director for South-East Asia.
Mesothelioma is a rare cancer causally linked to asbestos exposure. With a latency period of up to 50 years, most people exposed to the toxic material do not develop symptoms of mesothelioma until they are over 65. While the average survival time of mesothelioma patients typically varies from 4 – 18 months after diagnosis, many factors determine the life expectancy. Factors include type and stage of mesothelioma, treatment plan, whether the patient has ever smoked, the lifestyle, diet and fitness level of the patient, as well as age, sex and family traits.
According to a recent study by Belgian researchers, nearly half of older cancer patients have unrecognized medical problems that may also need to be addressed. Although not all of the conditions can be prevented, World Health Day is meant to bring awareness to the fact that a long, healthy life begins at childhood and depends on choices made throughout life.
By maintaining a healthy lifestyle through exercise and proper nutrition, those that do fall victim to mesothelioma may have an easier time of battling the disease and may enjoy a higher quality of life during treatments.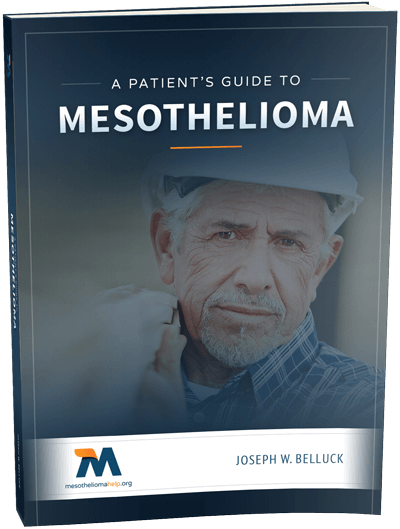 Free Mesothelioma Patient & Treatment Guide
We'd like to offer you our in-depth guide, "A Patient's Guide to Mesothelioma," absolutely free of charge.
It contains a wealth of information and resources to help you better understand the condition, choose (and afford) appropriate treatment, and exercise your legal right to compensation.
Download Now