Write It Out for Strength and Hope
By C. Hope Clark
In my profession as a writing counselor and an author, hardly a day goes by that someone doesn't email, Facebook or Tweet me about how illness has incapacitated them to the point they have no will to write. Likewise, caregivers, their days packed with the needs of others, tell me the same. To them, life has sucked all the joy out of storytelling because their energies are spent elsewhere, amongst the myriad of obstacles to simply living. In each and every case, I beg them to rethink their choice.
Burdened with severe rheumatoid arthritis since his twenties, my uncle lived to age 80, crippled and in pain most of his days. Yet he wrote the most beautiful letters to my mother, his sister. He allowed people to glimpse into his soul through words. He held a romantic view of life, appreciating the intricacies and simplicities of his world. I never felt his pain, and there is no doubt in my mind that his writing helped him forget his.
That's only one of the many reasons we need to write through the irritation, struggle, and challenges laid before us. Writing can be cathartic and empowering, enabling us to:
Vent
What you're thinking may not be what you want to tell the people around you. But it's freeing to express your worries in words. I once read a child's story where the fretting little boy was taught to write his anger out on paper, read it aloud, and then throw it away. It's like writing an angry letter to the editor, sleeping on it, then rereading it in the morning. Such a release. Such a tool to help us anchor ourselves.
Slow down and think
When we document our days in journals, stories or poetry, even scripts, we have to slow our thought processes down and sift. Converting our moments into scenes and phrases allows us to look back and study how we handled moments, news, even treatments. Writing our story can make us step back and regroup, defining what is important and what is not.
Preserve history
The universe moves forward whether we record it or not, but there's something special about expressing our interpretation of it. Even with electronic media and an overabundance of information, our memoirs are worth gold to our friends and family. Maybe not today. Maybe not tomorrow. But eventually they'll marvel at your voice. And you'll be able to look back and see how far you've come, writing through days and current events that turned out to be so much bigger than what we thought, more meaningful than just us.
Document medical issues
Whether you wish to express displeasure, weave a beautiful poem, or simply journal facts, writing about an illness, yours or others, allows you to record yourself in the moment. This spontaneous documentation just might enlighten others about symptoms, reactions, and treatments.
Communicate with each other
What we may not be able to say face-to-face might be expressed in writing. A diary, a thank-you note, or a parallel short story to what we experience might enable others to walk in our shoes. Your story might be what assists another to endure a similar period in their life. Your sentences might help others realize they aren't alone.
Whether you blog, write letters, create a story for Chicken Soup books, YouTube or publish a book, your experience is recordable, and a tool.
Expert Insight
C. Hope Clark
"Writing can liberate you, pick you up and carry you through ordeals. It can help you preserve and appreciate your journey. And it can help others."
So when you think your care-needing or caregiving has sapped the strength out of you to write, take a pause. In actuality, writing may just be the medicine you need.
Know more about mesothelioma and how you can deal with it.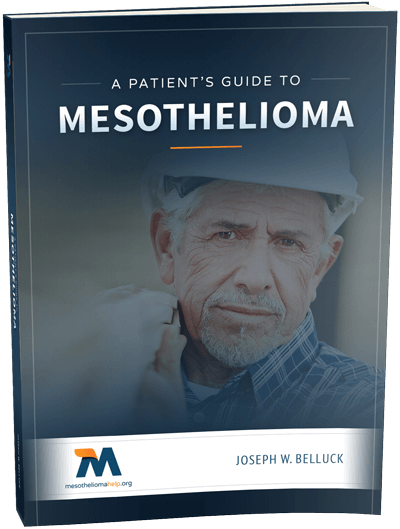 Free Mesothelioma Patient & Treatment Guide
We'd like to offer you our in-depth guide, "A Patient's Guide to Mesothelioma," absolutely free of charge.
It contains a wealth of information and resources to help you better understand the condition, choose (and afford) appropriate treatment, and exercise your legal right to compensation.
Download Now