Writing About Mesothelioma & Family's Journey
People often ask me, "Why do you keep writing and working for a cure for mesothelioma, even though your Dad is no longer here?" Continuing to work for and with the mesothelioma community is not even a question for me. I do it because it matters.
My Dad is no longer with us, it's true, but the memories he left me and the impact he had on my life are still vibrant. I do this so that his struggle will not have been in vain. He meant something to so many people, and I want his story to inspire others to not give up and have strong faith in God.
I write because I hope that my family's journey can bring comfort to someone in need. I hope that if there is a person struggling or looking for an answer, they can find some respite in what we went through. Sure, we went through a hard time, but maybe we can help somebody from going through the troubles that we did.
I work because mesothelioma is already an orphan disease. Why should I orphan it as well? It is because people don't talk about it that this cancer has become so little-known. They say that knowledge is power. I want to bring about as much awareness as I can to highlight the dangers of asbestos and to work to prevent one more person from suffering from this disease.
It matters. This cause, so close to my heart, that took my beloved father from me, matters. You matter. Your loved one matters. Your story matters. Never forget that, and never stop fighting.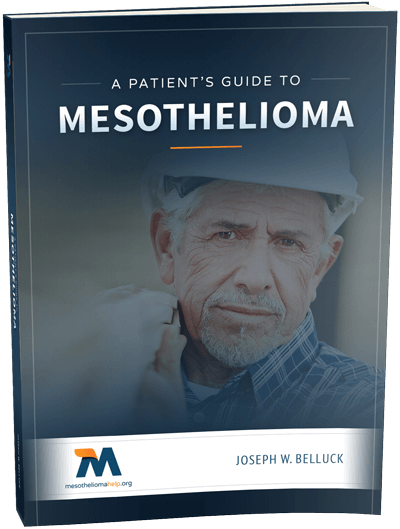 Free Mesothelioma Patient & Treatment Guide
We'd like to offer you our in-depth guide, "A Patient's Guide to Mesothelioma," absolutely free of charge.
It contains a wealth of information and resources to help you better understand the condition, choose (and afford) appropriate treatment, and exercise your legal right to compensation.
Download Now