35th Anniversaries of NORD and The Orphan Drug Act
Many mesothelioma patients may not know that every day the National Organization for Rare Disorders has a team of people fighting for them. NORD was established in 1983 to improve the lives of individuals and families affected by rare diseases. This month the organization announced it will be spending 2018 marking 35 years of advocacy.
Not coincidentally, the Orphan Drug Act, that provides incentives to the pharmaceutical industry to invest in developing therapies to help small patient populations, has also reached the 35-year milestone. The Act was created and passed by the hard work of an ad hoc coalition of parents of children with rare diseases who lobbied Congress and the medical and pharmaceutical communities to call attention to rare diseases. After the successful passage of the law, the coalition formed NORD.
"The advances in diagnosis, treatments and care for patients with rare diseases have been remarkable, but we still have many challenges ahead of us," said Peter L. Saltonstall, President and CEO of NORD, in a Jan. 4 press release announcing the milestone. "The Orphan Drug Act and the creation of NORD brought national attention to rare diseases. The joint anniversaries are an appropriate time for us to recognize the progress made and rededicate ourselves to the needs of the patient community."
A disease is designated as rare or orphan when less than 200,000 Americans are affected by the disease at any given time. Over 7,000 diseases affect close to 30 million Americans. Mesothelioma is responsible for approximately 3,000 new cases of cancer each year in the U.S. Although there is no cure for mesothelioma, it can be treated with varying degrees of success through the use of surgical procedures, chemotherapy and radiation.
While there is ongoing research to find new treatments or a cure for these orphan diseases, research requires significant amounts of time and money. Since many of these illnesses affect so few people, researchers and pharmaceutical companies do not find it beneficial to expend the time, effort or money to find treatments and cures. Although the Orphan Drug Act has helped in the development of some treatments, still less than 500 of the orphan diseases have an approved treatment, according to NORD.
Some of the milestones NORD highlights from its 35-year history include:
Named a 4-star charity by Charity Navigator, one of the 100 Best Charities by Worth Magazine, and "Charity of the Week" by The Week Magazine;
In at least two instances, NORD's rare disease research grant program has resulted in FDA-approved orphan therapies;
NORD established a Natural History Study program and entered into a cooperative agreement with FDA to further rare disease research.
Since inception of the Orphan Drug Act, the FDA has approved more than 600 orphan products and 4,000 orphan drug designations. The Orphan Drug Act, according to NORD, is credited with helping to drive innovation in cancer treatment and gene therapies.
"The Orphan Drug Act is just as important today as it was in 1983," Saltonstall said. "This year, we will be saluting the progress made to date, we will also be focusing on the fact that much remains to be done."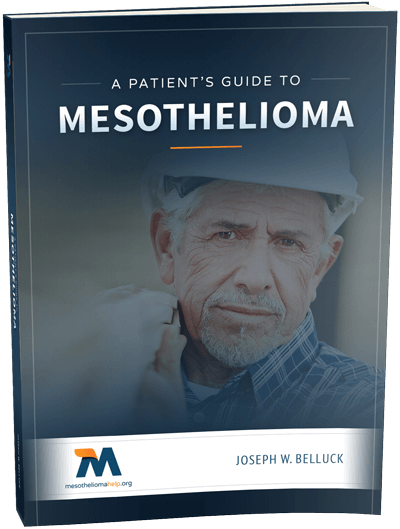 Free Mesothelioma Patient & Treatment Guide
We'd like to offer you our in-depth guide, "A Patient's Guide to Mesothelioma," absolutely free of charge.
It contains a wealth of information and resources to help you better understand the condition, choose (and afford) appropriate treatment, and exercise your legal right to compensation.
Download Now