Coping to Changes After Death of a Loved One to Mesothelioma
When you lose someone you love, everything about life as you know it changes. I never have dealt well with or been fond of change, and this kind rocks me to my core. When Dad passed away, the home that I grew up in that was always so full of love and laughter, became four walls that encased the memory of the man who made that house a home. Dad built the house with hammer and nails, but also built it into a home with his unconditional love for my Mom and me.
The guitar that Dad used to produce beautiful music that brought joy to so many now sits in the corner, just a stationery object. The yellow coffee cup Dad always drank from hides in the back of the cupboard. Never again will it be found left outside, in the garage, or any of the various places that it traveled on its' adventures with Dad.
These inanimate objects seem to have lost their "personality" – I must say that sometimes, I feel the same way.  The biggest change of my life was losing my father. I know that a part of me left with him that day, but a part of him remained here in its place. The part of me that would have been wracked with so much grief that I couldn't function, was replaced by the part of him who knew that I needed to try to be strong to help the rest of my family. The part of me who would never have felt like it was alright to laugh again was exchanged for his good-natured, laid back spirit, allowing me to smile at our memories.
I won't say for one second that I have been brave or courageous throughout this experience; that would be a lie. That being said, looking back on these past five months, I know that Dad is with me, helping to guide me through. Other than losing Dad and attempting to somehow adjust to this new way of life, the biggest change has been the one within myself.
I have realized that it is possible to be strong but caring, sad but joyful, and broken but whole at the same time. These conflicting emotions don't make sense, but it is possible; I've lived it.  These are the parts of me and my Dad that have melted into one. Emulating his amazing personality and generosity is a tall order, but one that I intend to reach for. Even the most negative change can spark a positive one.
Dad took care of everything, not just his estate but all the memories that he will leave behind.
Know more about Mesothelioma and how you can deal with it.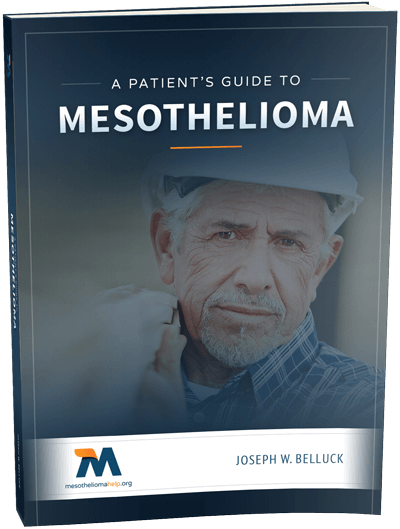 Free Mesothelioma Patient & Treatment Guide
We'd like to offer you our in-depth guide, "A Patient's Guide to Mesothelioma," absolutely free of charge.
It contains a wealth of information and resources to help you better understand the condition, choose (and afford) appropriate treatment, and exercise your legal right to compensation.
Download Now