ASCO Offers Malignant Pleural Mesothelioma Treatment Guidelines
The American Society of Clinical Oncology (ASCO) is the world's leading professional organization for medical professionals caring for cancer patients. The Society has a goal to improve the quality of care in the field of oncology.  Now, to assist medical professionals managing patients with malignant pleural mesothelioma, the organization has just released new evidence-based recommendations.
In their newly released clinical practice guidelines, ASCO offers guidelines for diagnosis, staging, chemotherapy, surgical cytoreduction, radiation therapy, and multimodality therapy in malignant pleural mesothelioma (MPM) patients. According to the panel of experts, including Hedy L. Kindler, MD, of the University of Chicago, and Mary Hesdorffer, formerly the Executive Director of the Mesothelioma Applied Research Foundation, the recommendation addresses five "overarching clinical questions."
What is the optimal approach to obtain an accurate diagnosis of mesothelioma?
What initial assessment is recommended before initiating any therapy for mesothelioma?
What is the appropriate first- and second-line systemic treatment of patients with mesothelioma?
What is the appropriate role of surgical cytoreduction in the management of mesothelioma?
When should radiation be recommended for mesothelioma?
Pleural mesothelioma is a rare, painful cancer caused by exposure to airborne asbestos fibers. Treatments manage the symptoms to hold the cancer at bay, but there is no known cure for this deadly disease. Patients have a poor prognosis, and the median overall survival of patients with advanced surgically unresectable disease is about 12 months, according to ASCO. About 3,000 new cases are diagnosed each year in the U.S.
The ASCO team noted that "Given the rarity of this malignancy, there have been few large randomized trials, especially for surgical management of this disease." Seeing a critical need to find and compile this information, ASCO convened a panel of experts, including thoracic, oncology and advocacy experts, to review medical literature published from 1990 through 2017 that included references to pertinent trials and studies.
Through the search of the literature, the team identified 222 relevant studies. After assessing the key areas of interest, including survival and quality of life, using evidence and informal consensus the team developed the evidence-based guideline recommendations.
The guidelines, published in the Journal of Clinical Oncology, include offering chemotherapy as a means for improving survival and quality of life for mesothelioma patients. The recommended first-line chemotherapy is pemetrexed plus platinum. However, the team recommends offering patients the option of enrolling in a clinical trial. Other chemotherapy recommendations include the addition of bevacizumab to pemetrexed-based chemotherapy for  select patients, as well as pointing out risks for the use in some patients.
The panel "strongly recommends" a maximal surgical cytoreduction surgery for certain patients with early-stage disease. The recommendations note, however, that surgery is just one modality and chemotherapy and/or radiation should also be administered.
See the Journal of Clinical Oncology for all of the mesothelioma recommendations.
ASCO states that "clinical practice guidelines are intended to improve the quality of cancer care by helping oncologists make choices about treatment, prevention, supportive care, or follow-up in line with the best available evidence from oncology research." ASCO notes that the guidelines are voluntary and do not account for variation among patients or the most recent evidence.
Sources:
ASCO
https://www.asco.org/practice-guidelines/quality-guidelines/guidelines/thoracic-cancer#/29376
Journal of Clinical Oncology
http://jco.ascopubs.org/content/early/2012/12/13/JCO.2012.44.6443.abstract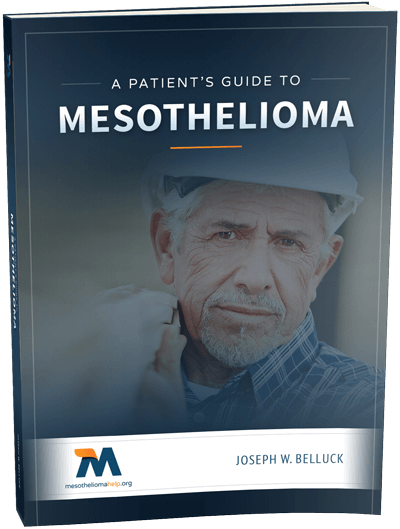 Free Mesothelioma Patient & Treatment Guide
We'd like to offer you our in-depth guide, "A Patient's Guide to Mesothelioma," absolutely free of charge.
It contains a wealth of information and resources to help you better understand the condition, choose (and afford) appropriate treatment, and exercise your legal right to compensation.
Download Now