Category:
Pleural Mesothelioma
After five years spent testing and retesting over 200,000 different compounds as candidates to be used in the treatment of lung cancer, researchers narrowed the list down to 170 chemicals. Now, the team plans to delve deeper into the mechanisms of the compounds and to assess the effectiveness against other types of cancers. Potentially, mesothelioma and other aggressive cancer patients will benefit from the new discovery.
The team of researchers from University of Texas Southwestern Medical Center, using the Center's  "unique lung cancer cell library," set out to identify therapeutic triads, according to an April 19 press release.  The search required testing against a trifecta of criteria including finding chemicals that kill cancer cells, biomarkers that predict who would respond, and the therapeutic targets on which those active chemicals work.
The 170 chemicals were tested against 100 lung cancer lines to confirm they all met the three sets of criteria. The resulting chemicals are called the Precision Oncology Probe Set, or POPS. This testing approach is considered unusual for cancer research with the team looking at drugs first, then cancers.
"Almost all cancer research is gene-first, or target-first. We began with the potential drugs," said Dr. Michael Roth, Professor of Biochemistry and a member of the Simmons Cancer Center.
The researchers report that these findings are "a significant step forward toward personalizing cancer care." They report that for most of the compounds they identified a biomarker that can lead to the development of precision medicine. This means patients with those biomarkers can receive individualized care.
Personalized care targeted to the unique characteristics, such as the biomarkers, of a mesothelioma patient increases the chance of success, and can extend their survival and improve their quality of life. For most mesothelioma patients, life expectancy is less than a year after diagnosis and they often struggle with daily living tasks. There is no cure, and there are limited treatments for the asbestos-caused cancer.
UT Southwestern researchers are known for their innovative approach to cancer research with their findings bringing hope to the mesothelioma community. MesotheliomaHelp has reported on UT's research into chili peppers in combating cancer and into a new target in fighting the KRAS gene in cancer. They have also conducted mesothelioma clinical trials.
UT Southwestern Medical Center is one of the few institutions in the country with a treatment and research program dedicated to mesothelioma, according to its website. To find out more about UT Southwestern's research and treatment for mesothelioma, visit the Mesothelioma program's website.
Read the full study in the March 28 issue of the journal Cell.
https://www.cell.com/cell/fulltext/S0092-8674(18)30308-8
Sources 
University of Texas Southwestern Medical Center
http://www.utsouthwestern.edu/newsroom/articles/year-2018/170-lung-cancer-drugs.html
Mesothelioma program's website
https://utswmed.org/conditions-treatments/mesothelioma/
UT Southwestern Medical Center
https://utswmed.org/conditions-treatments/mesothelioma/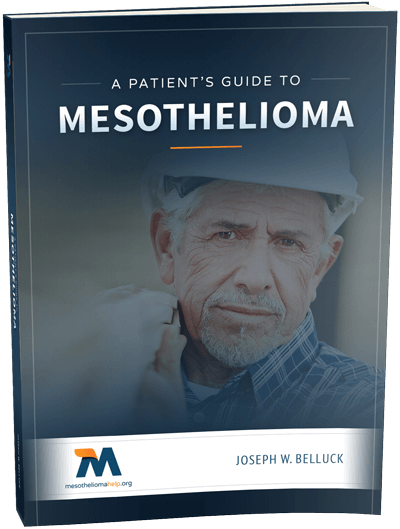 Free Mesothelioma Patient & Treatment Guide
We'd like to offer you our in-depth guide, "A Patient's Guide to Mesothelioma," absolutely free of charge.
It contains a wealth of information and resources to help you better understand the condition, choose (and afford) appropriate treatment, and exercise your legal right to compensation.
Download Now