Researchers Report Activin A May Be A Significant Biomarker
Mesothelioma researchers have focused much of their efforts on developing targeted cancer treatments that center on getting to the specific gene or biomarker responsible for the disease. An alphabet soup of biomarkers, including Abcc10, VEGF, and PD-L1, that indicate mesothelioma, have been used to develop cancer treatments to fight the deadly disease. Now, researchers report that activin A is another biomarker that should be targeted when treating mesothelioma patients.
An international team of researchers, led by a group from the Comprehensive Cancer Center of Vienna, Austria, believe activin A, a biomarker that regulates cell growth and activates cell differentiation, could be a prognostic marker of mesothelioma, according to a June 8 article in the European Journal of Cancer. The researchers found that activin A was "significantly elevated in MPM [malignant pleural mesothelioma] patients."
Pleural mesothelioma is an incurable, asbestos-caused cancer that attacks the pleural tissue surrounding the lung. The cancer is highly aggressive and is resistant to many cancer treatments making it a difficult disease to treat effectively. Biomarkers, or genetic indicators of the presence of disease, such as mesothelioma, can also be used to determine the severity of the disease, such as in a prognostic biomarker, and to assess the efficacy of a treatment. The findings by these researchers of the significance of activin A can guide medical professionals in the care of mesothelioma patients.
The highlights of the study, as noted by the authors who looked at data of 129 mesothelioma patients, include:
Plasma activin A levels are increased in malignant pleural mesothelioma (MPM) patients.
Increased levels associated with non-epithelioid morphology and high tumour volume.
Plasma activin A level was an independent prognostic factor in MPM patients below 66 years of age with an epithelioid histology.
Research has shown that epithelioid mesothelioma is the most common type of mesothelioma, accounting for nearly 75 percent of all new cases. A study published in the September 2000 respiratory medicine journal Thorax determined that epithelioid mesothelioma patients had a better prognosis than those diagnosed with sarcomatoid or biphasic mesothelioma.
"Our findings suggest that the measurement of circulating activin A may support the histological classification of MPM and at the same time help to identify epithelioid MPM patients with poor prognosis," concluded the researchers.
Results of the study can be found in the June 8 issue of the European Journal of Cancer.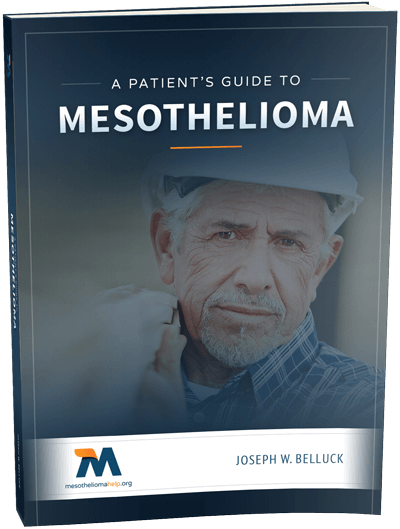 Free Mesothelioma Patient & Treatment Guide
We'd like to offer you our in-depth guide, "A Patient's Guide to Mesothelioma," absolutely free of charge.
It contains a wealth of information and resources to help you better understand the condition, choose (and afford) appropriate treatment, and exercise your legal right to compensation.
Download Now