Helping a Mesothelioma Patient Manage Pain
Any time someone that you love is in pain, you can't help but feel helpless. You do everything that you can to comfort them, and even when you are able to alleviate some, or even all, of the pain, you are still sorry that they had to experience it in the first place. This was the case during my father's battle with mesothelioma.
In the "early stages" of his fight, pre-diagnosis, his pain came in the form of exhaustion and the inability to breathe. Later, it was his overall lethargy during chemotherapy, the woes of traveling to and from a clinical trial, and the discomfort during his radiation therapy. A lot of these pains were emotional. I have written before about how important it is to support your loved one on this level; it is an absolute necessity and non-negotiable. However, I want to focus on the physical pain today.
The vast majority of Dad's physical pain with mesothelioma came following his pleurectomy. As with any surgery, you would expect discomfort immediately after. Once his pain medicine was reduced, you could tell that this man, who never really complained about much, was hurting.
His incision was 20 plus inches, radiating in an almost "J" shape from his shoulder to his ribs. The residual nerve pain plagued him for a long time afterwards. All the while, Dad kept his complaints to a minimum; "After all", he would say, "I'm so blessed that God let me have this surgery!"  That was my father. Always finding God's hand in every situation, no matter how uncomfortable he may have been.
It was really difficult watching Dad's recovery, although it seemed to get better with each passing day. You never want someone to have to go through any kind of pain, but it is important to remember that sometimes, that pain is what will lead you to the beauty at the end. Once Dad recovered from his surgery, his quality of life was amazing, and he often talked about how having the procedure was the best decision he could have made. It made all the difficulty worth it.
Remember to stay strong for your friend or family member who is battling mesothelioma. They are going through something unthinkable, as are you. Supporting and loving each other though these times will make you stronger together. God will take over if you let Him; talk to Him, and you can help in praying the pain away.
There are also other things you can do to help. First, listen to your loved one. They will let you know what they need; a listening ear might do the trick one day, but help walking and regaining strength might be on the menu the next. Everyone has things that bring them comfort. Offer to bring those things to your patient, or to help them have those experiences. Sometimes, they may feel like being out, but others, home may be where they want to stay. Let them guide you; your love and support will be a huge help in their recovery process.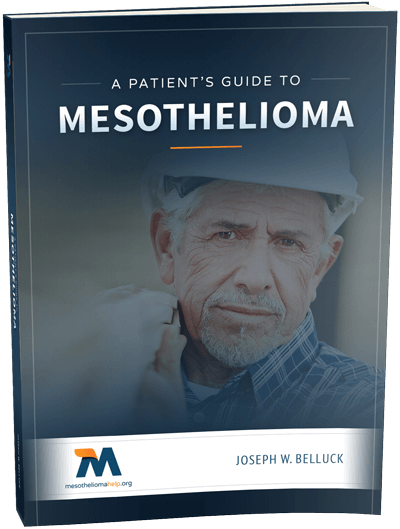 Free Mesothelioma Patient & Treatment Guide
We'd like to offer you our in-depth guide, "A Patient's Guide to Mesothelioma," absolutely free of charge.
It contains a wealth of information and resources to help you better understand the condition, choose (and afford) appropriate treatment, and exercise your legal right to compensation.
Download Now