Ask Jennifer: What Mesothelioma Symptoms Did Your Father Have?
It seems like people who are diagnosed with mesothelioma all have a different story as to how their symptoms appeared. For my Dad, it began in the Summer of 2011, when he started having trouble catching his breath. He chalked it up to the extreme heat that we had that year, continued working and didn't miss a beat.
His difficulty breathing continued to get more severe. He said he knew that there was something really wrong when we were walking outside in the Fall and he had to stop and take a break. He began to lose weight and was unbearably tired all of the time.
Because of his exhaustion, his personality even began to change. His usually unshakable, bubbly demeanor gave way to one of concern and fatigue. He would go to work, come home and take care of his ailing mother, and that was it. This man who was always ready to go was now increasingly becoming a homebody.
By the time Dad was finally diagnosed, he had lost around 30 pounds. He was struggling to work and continue on with daily activities. Once he had his pleurectomy, on February 15, 2012, he seemed like a different person. The lining of his lung was removed, and he became more like his old self immediately, having almost a new lease on life.
Everyone has a varying story with their symptoms and treatment, but this is the experience my family went through. We are thankful that he was correctly diagnosed and treated so quickly by amazing doctors and medical professionals.
Know more about Mesothelioma and how you can deal with it.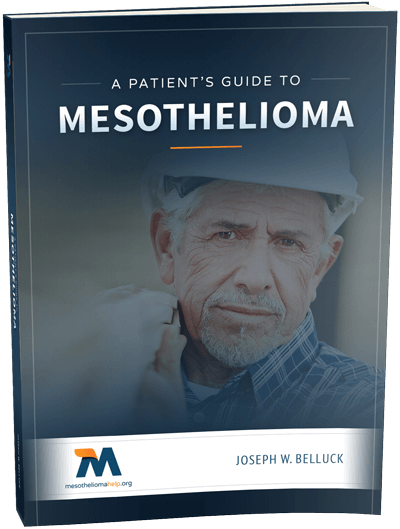 Free Mesothelioma Patient & Treatment Guide
We'd like to offer you our in-depth guide, "A Patient's Guide to Mesothelioma," absolutely free of charge.
It contains a wealth of information and resources to help you better understand the condition, choose (and afford) appropriate treatment, and exercise your legal right to compensation.
Download Now