Attention Caregivers! Please Participate in Our Survey
Mesothelioma patients have a long journey that includes doctors' appointments, countless prescriptions, and extensive treatments such as chemotherapy and radiation, among others. Caregivers are the silent hero of the day-to-day living needs and managing the illness.
"I have come to terms that it's my place to do any extra work involved in caring. I don't think about it anymore, it is just natural," says Ray Nye, a caregiver for his wife, Mavis, who was diagnosed with mesothelioma.
To more fully understand the struggles and triumphs of caregiving, author of Things I Wish I'd Known, Debbie Cornwall, is collaborating with MesotheliomaHelp.org to get answers for current caregivers on job duties, emotional status, and more. If you are a caregiver, please take the time to answer a quick study on your cancer caregiving challenges.
A caregiver is defined as one who assists another person who is ill, disabled, or often needs help with daily activities, but a caregiver is so much more than that.
Common duties for a caregiver can include:
Providing companionship and conversation
Providing stabilization and assistance with walking
Preparing meals and cleaning up meal-related items
Providing medication reminders and appointment reminders
Personal Care services are personal in nature and often include assistance with activities of daily living
Caregivers spend an average of 20 hours per week caring for their loved ones, according to a 2009 National Alliance for Caregiving study in collaboration with AARP.
A Pew survey found that between 2010 and 2013, caregivers increased 10 percent, making it 4 in 10 U.S. adults caring for a sick or elderly family member. Caregiving is an emotional and physical job that isn't easy, that's why they should also have time to take care of themselves too. Caregivers are the backbone of care. They often fill prescriptions, go on walks with patients, plan and prepare meals, do light housekeeping, and other activities.
Know more about Mesothelioma and how you can deal with it.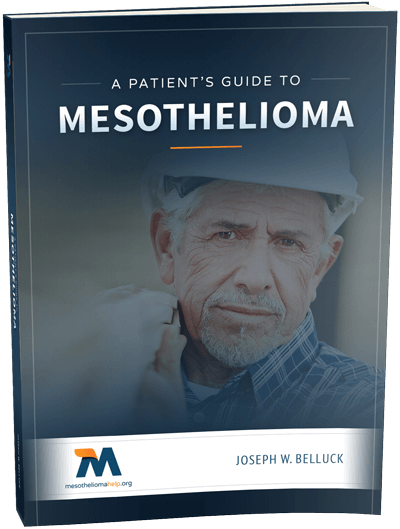 Free Mesothelioma Patient & Treatment Guide
We'd like to offer you our in-depth guide, "A Patient's Guide to Mesothelioma," absolutely free of charge.
It contains a wealth of information and resources to help you better understand the condition, choose (and afford) appropriate treatment, and exercise your legal right to compensation.
Download Now