Mom's Strength and Faith Keep Me Going
Over the past couple of years, I have realized what I always suspected: my Mom is the strongest woman I have ever known. Throughout Dad's fight with mesothelioma, she was the rock that we all turned to for guidance and reassurance. When Dad passed away, she was the one who made us feel like everything would be ok. How she does it, I will never know.
Mom's inner strength has always amazed me. From the time I was a little girl, I always knew she was "tough;" it took something like a mesothelioma diagnosis for me to realize just how tough she really is.  Mom's faith never wavered during all the ups and downs that came with this unchartered territory. Right from the start when I asked her what we were going to do, her strength shined through.
This past year has been tough on all of us without Dad. Even so, Mom, who lost her husband of nearly 32 years, has been the one holding us all together. When I feel down, she makes me realize that Dad is in a better place now with no pain and no suffering. He can breathe again, sing again, and is an angel who is always with us.
I thank God every day for Mom, and pray that I might have even half of the strength that she has. Handling every day with dignity and poise in the face of adversity is not an easy task, but it's one that Mom has had to endure every day. She is a wonderful example of the beauty that lies deep within true strength.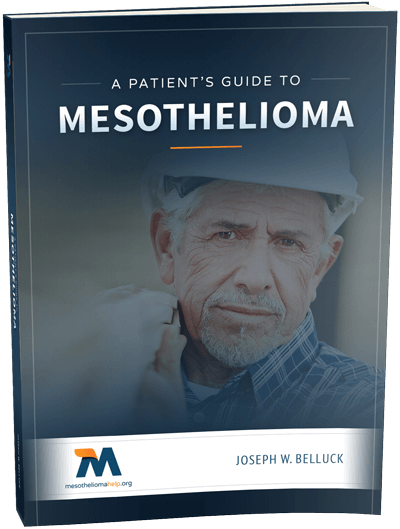 Free Mesothelioma Patient & Treatment Guide
We'd like to offer you our in-depth guide, "A Patient's Guide to Mesothelioma," absolutely free of charge.
It contains a wealth of information and resources to help you better understand the condition, choose (and afford) appropriate treatment, and exercise your legal right to compensation.
Download Now