Australian Mesothelioma Survivor Disease Free Seven Years After Diagnosis
It's not common, but some people diagnosed with malignant mesothelioma manage to live for years with the disease.
In a recent article in the Journal of Medical Case Reports, Australian researchers report the remarkable case of a 48-year-old Australian woman who remains alive and disease free more than seven years after diagnosis of peritoneal mesothelioma, a cancer of the lining of the abdominal cavity. Both peritoneal mesothelioma and the more common type, pleural mesothelioma, a cancer of the lining of the lung, are signature cancers of asbestos exposure.
The doctors at the University of New South Wales attribute the unnamed woman's long survival to a combination of factors including early cancer detection, complete removal of the cancerous tumors and treatment of the abdominal cavity with a heated chemotherapy solution—a technique called hyperthermic intraperitoneal chemotherapy. Similar heated chemotherapy treatments are also used on some mesothelioma patients in the U.S.
The current median survival for patients with peritoneal mesothelioma is 10 months. But with the current combined approach of surgical removal of tumors and chemotherapy, about one out of six patients now lives five years, the researchers said.
When the Australian woman was 40, she presented herself to her doctor with abdominal pain, a bad taste in her mouth and tiredness. A CT scan revealed a tumor on the lining of her abdominal cavity, but there were no indications that the disease had spread. When doctors performed surgery, they observed that the mesothelioma affected the small bowel, colon and diaphragm. They removed the cancer tissue from those organs. They then washed the patient's abdominal cavity for 90 minutes in a warm bath of cisplain and Adriamycin, two powerful chemotherapy drugs.
Two years later, the woman experienced further abdominal pain and underwent another surgical procedure in which small amounts of atypical cells that resembled mesothelioma cells were treated with heated chemotherapy solution. A subsequent CT scan revealed no signs of cancer.
In reviewing the case, the doctors said that three key factors contributed to the woman's survival. She had a less aggressive form of malignant peritoneal mesothelioma and one that was more responsive to chemotherapy. The cancer had not spread. The patient had the epithelioid type of mesothelioma which is less aggressive than sarcomatous or mixed type of mesothelioma.
In addition, the patient's tumor tissue had a high expression of estrogen receptor, a genetic switch that appears to suppress te growth of malignant mesothelioma cancer cells, as other recent research suggests. Italian researchers reported that expression of estrogen receptor proteins in mesothelioma patients may help doctors predict how patients will respond to treatment. The manipulation of these proteins may offer a new mode of therapy for treatment of mesothelioma.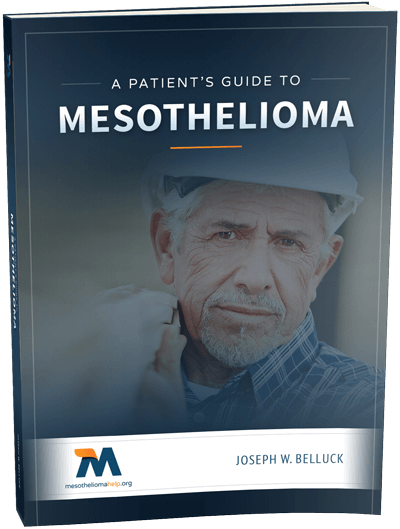 Free Mesothelioma Patient & Treatment Guide
We'd like to offer you our in-depth guide, "A Patient's Guide to Mesothelioma," absolutely free of charge.
It contains a wealth of information and resources to help you better understand the condition, choose (and afford) appropriate treatment, and exercise your legal right to compensation.
Download Now