Comprehensive MESO Center Established at West LA
The Comprehensive Mesothelioma Center (CMC) at the West Los Angeles Veterans Administration Medical Center (VAMC) provides veterans stricken with asbestos cancer access to specialized services and an unprecedented high standard of care. There's just one problem: most veterans have never heard of the Center.
There is no mention of the Center on the VA website and even many doctors in the VA system aren't aware that the Center exists.
https://www.fightmesofoundation.com
The Comprehensive Meso Center in West Los Angeles specializes in the treatment of malignant pleural mesothelioma (MPM), an aggressive and incurable cancer of the pleura (the lining of the lungs) caused by exposure to asbestos. Approximately one-third of the 3,500 Americans diagnosed each year with mesothelioma are former military members, and yet the US Government has never fully funded a medical program dedicated to veterans with asbestos cancer.
Advocates of the Comprehensive Meso Center in West LA are hoping to obtain $5 million in annual funding to expand the Center through a petition aimed at VA Secretary Robert A. McDonald. Supporters ask that it be called the "Elmo Zumwalt Comprehensive Mesothelioma Treatment & Research Center" in honor of Admiral Elmo A. Zumwalt, Jr., the youngest-ever chief of Naval Operations, who died of mesothelioma in 2000.
Son of Veteran Killed by Meso Says VA Has Failed to Publicize Specialty Center
One of the most outspoken advocates of VA-funding for the Center is Michael Johnson. Michael lost his father, Marine Corps veteran John Johnson, to mesothelioma in 2012. John received treatment at VA hospitals in North Las Vegas and Long Beach, but by the time his family learned of the Comprehensive Mesothelioma Program in West Los Angeles, his cancer was beyond treatment.
Michael says that his goal is to prevent something similar from happening to another veteran. He believes that his father would be alive today if John had access to mesothelioma specialists and has been lobbying the VA to provide better information about the services available at the West LA Center through letters. He's also been getting the word out to the public through his website.
"Despite multiple requests and promises, the VA has yet to perform the simple administrative task of updating its website about the existence of the [mesothelioma] program," Johnson said in a recent video. "There is no effort to educate our war heroes stricken with this cancer. There is no effort to publicize or build the program. That's negligent, and that's wrong."
How Veterans With Mesothelioma Can Receive Treatment at the CMC
Veterans who have been diagnosed with mesothelioma should seek treatment at a mesothelioma center. A list of such centers is available on the website of www.mesotheliomahelp.org.
If you are treating with the VA health system, the team of doctors and nurses at the West LA VA Medical Center have extensive experience diagnosing and treating MPM and are available to care for all veterans stricken with mesothelioma—not merely those residing in the Los Angeles area. In fact, if you are able to secure a referral to the West LA VAMC, the VA will pay for all of your travel expenses.
In order to receive the best available mesothelioma care, veterans treating in the VA health system who have been diagnosed with mesothelioma should take the following actions:
Let your doctor know about the specialty mesothelioma services offered at the West LA VAMC.
Ask for an "inter-facility" consult through the VA's "TeleHealth" program.
Undergo a "virtual consult".
If deemed eligible, you may be referred to the West LA VAMC for treatment.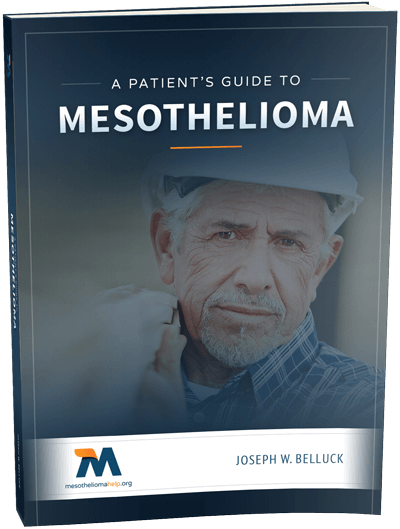 Free Mesothelioma Patient & Treatment Guide
We'd like to offer you our in-depth guide, "A Patient's Guide to Mesothelioma," absolutely free of charge.
It contains a wealth of information and resources to help you better understand the condition, choose (and afford) appropriate treatment, and exercise your legal right to compensation.
Download Now