House Votes to Cut VA Workplace Protections
The House voted this week to make it easier to fire ineffective Department of Veterans Affairs (VA) employees, a measure that White House officials threatened to veto. Meanwhile, a plan to reallocate funds from the Veterans Choice program to fund a VA budget gap moved closer to fruition with an amendment tucked inside a highway spending bill.
It's been a tough year for the Department of Veteran Affairs. Congress passed a $16.3 billion reform law last summer to shore up a scandal over long patient wait times and a VA cover-up of them, but problems persist. A June report indicated that, compared to a year ago, wait times for appointments longer than 30 days are up 50 percent. The department has fired practically no one despite receiving Congressional authority to more easily let go underperforming VA workers. And just weeks before the fiscal year ends, the VA announced that they have a $2.6 billion budget shortfall.
VA Secretary McDonald says that the shortfall is the result of increased demand for VA services, including expensive hepatitis C treatments. To close the gap, he wants to move funds from the Veterans Choice program, which provides funding for vets to see a private doctor if they cannot secure a VA appointment within 30 days or live more than 40 miles from a VA facility. The VA claims that hospital closures could occur if the funding gap is not closed.
House Veterans Affairs committee chair Jeff Miller reluctantly agrees with McDonald's plan and sponsored an amendment to divert $3.35 billion from the Choice Program, according to ABC News. But as he explained, some veterans could suffer as a result.
https://abcnews.go.com/Politics/wireStory/emergency-bill-fund-veterans-affairs-department-32742493
"This is going to negatively impact the longevity of the Choice Program that we worked so hard last year to pass and have the president sign into law, that gives the veterans the opportunity to choose where they get their health care and when they get their healthcare," said Miller.
The Choice Program is slated to run through august 2017 or until its $10 billion is used up.
The same legislation that created the Choice Program also made it easier to fire senior VA executives linked to scandals or found to be underperforming. Only a handful of administrators, however, have been fired. Around 190 lower-level workers associated with the scandal of last summer have faced disciplinary action, but only a few have been fired.
Critics, according to the Military Times, allege that the department is disinclined to fire workers due to complex federal labor rules. In response, House Republicans passed rules this week that shorten fired or demoted workers' appeals process and limit paid worker suspensions.
https://www.militarytimes.com/story/military/capitol-hill/2015/07/29/house-new-va-reforms/30845137/
Rep. Jeff Miller, who sponsored the VA Accountability Act of 2015, said that, "Bad employees mean bad customer service. If we truly want our veterans to have the very best care and services, status quo is no longer acceptable."
Rep. Donna Miller (D-MD) called the bill an attempt at "union busting," while White House officials publicly threatened a veto, saying that the bill could "have a significant impact on VA's ability to retain and recruit qualified professionals and may result in a loss of qualified and capable staff to other government agencies or the private sector."
Senate Republicans are expected to take up the measure after their August recess.
Veterans suffering from asbestos disease who have questions about VA compensation or legal questions related to their illness should contact Belluck & Fox, LLP for a free consultation.
Vets can also use our veterans benefits tool to find out whether they qualify for VA financial assistance.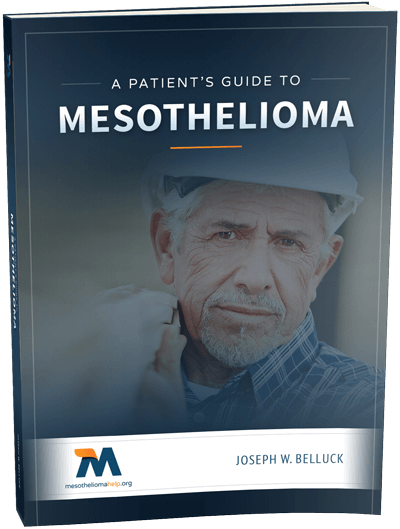 Free Mesothelioma Patient & Treatment Guide
We'd like to offer you our in-depth guide, "A Patient's Guide to Mesothelioma," absolutely free of charge.
It contains a wealth of information and resources to help you better understand the condition, choose (and afford) appropriate treatment, and exercise your legal right to compensation.
Download Now