Reflection on "Time" Since Losing Her Father to Mesothelioma
As I write this, I look at the calendar and realize that it has been six months to the day since my Dad passed away. Sometimes, it feels like just yesterday. Other times, it feels like an eternity. Time is a fleeting thing and a varying schematic from person to person and event to event.
When I think back to that warm October day when Dad lost his battle to mesothelioma, I remember every single detail. What I was wearing, what I was doing when I got that terrible phone call, how I felt.  The pain comes rushing back any time I replay it in my mind. Something that real and life-altering sticks with you forever.
I remember everything about the viewings at the funeral home and the funeral and burial themselves. Who was there, what they said, how everyone was grieving. Perhaps these vivid memories are why it seems like it just happened. In reality, these past six months have been transformative ones for me and my family.
Looking back at all of the changes we have gone through emotionally make me realize that it has been half of a year without Dad's smile, voice, and heart. We have gone through feelings of shock, intense pain, sadness, loneliness, and emptiness. These still remain, but have given way to strength, unity, courage, and pride. Looking at things this way, it makes me feel like so much has happened since we lost Dad that it has to have been longer than just six months.
Losing Dad has become a turning point in my life and something that has come to define me in some sense. I suppose that you can, however, choose how to let it define you. I choose to be defined as someone who loved her father, was devastated by his death, and who is doing her best to attempt to carry out his legacy by becoming a better person.
I think that time is a funny thing. We are all given a certain amount and how we choose to spend it is really up to us. I hope that when my time is getting short, I can look back and be happy with the way I've used it, just like I'm sure my Dad would have been.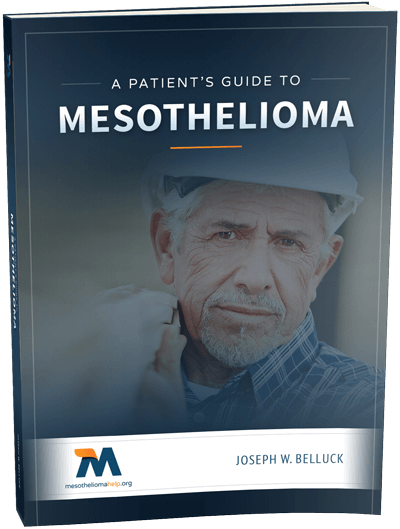 Free Mesothelioma Patient & Treatment Guide
We'd like to offer you our in-depth guide, "A Patient's Guide to Mesothelioma," absolutely free of charge.
It contains a wealth of information and resources to help you better understand the condition, choose (and afford) appropriate treatment, and exercise your legal right to compensation.
Download Now