Don't Forget to Donate to Mesothelioma Research Efforts in the New Year
Research and development efforts for new, effective pharmaceuticals for mesothelioma take a lot of time and money. Nearly all new development projects rely on both government and private funding. While there is typically an increase in the amount of money raised during the end of year push as people donate for their last chance at a tax deduction, it is important to remember that year round donations are critical to keep projects moving forward.
Mesothelioma, a rare asbestos-related cancer typically affecting the lining of the lungs, is highly aggressive and is resistant to many of the current cancer treatments. While there is no known cure for mesothelioma, new research and an increased knowledge among medical professionals has increased the survival time and improved the quality of life for many patients.
Although runs and walks are the mainstay of fundraisers for cancer research, many families touched by mesothelioma often turn to dinners, silent auctions and raffles. Putting together a fundraiser takes effort, but the payoff is rewarding. Most often, mesothelioma fundraisers are targeted for the Mesothelioma Applied Research Foundation. The work of the Meso Foundation relies heavily on donations from mesothelioma patients and their families and friends. Law firms, drug companies, and companies formerly involved with asbestos also help to fund its efforts.
According to its website, "The Mesothelioma Applied Research Foundation is the nonprofit collaboration of patients and families, physicians, advocates, and researchers dedicated to eradicating the life-ending and vicious effects of mesothelioma. We believe in a cure for meso." The Meso Foundation also aims to "fund the highest quality and most promising mesothelioma research projects from around the world through rigorous peer-review."
Additional information about its efforts can be found online at www.curemeso.org.
Next week, Jennifer Gelsick will share her family's approach to fundraising for the Mesothelioma Applied Research Foundation. Their efforts started in September after her father, Don Smitley, was treated for mesothelioma, and they continue to plan and organize fundraisers to help find a cure for the disease.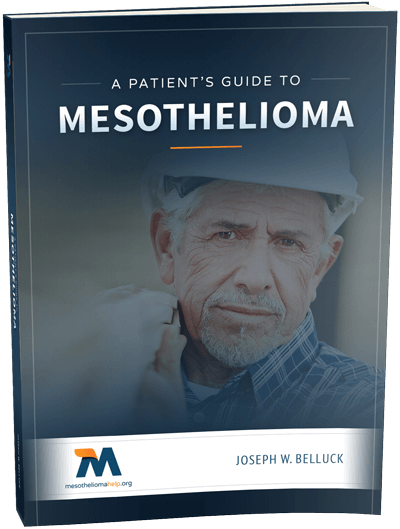 Free Mesothelioma Patient & Treatment Guide
We'd like to offer you our in-depth guide, "A Patient's Guide to Mesothelioma," absolutely free of charge.
It contains a wealth of information and resources to help you better understand the condition, choose (and afford) appropriate treatment, and exercise your legal right to compensation.
Download Now