Importance of Communicating to a Loved One with Mesothelioma
There are a few things that struck me this week as I was taking care of a mesothelioma patient. I always learn something from every patient. The patient, who had surgery was doing very well, and his wife came to visit him often. But, she was concerned about another family she had met while her husband was in the hospital.
The other patient was not doing as well, and he and his wife were from out of state. His wife was alone, although they had grown children who were in phone contact, they both told them not to come. At the beginning this plan was working for them, but as time went on, the wife needed some support and relief.
With the holidays approaching, they were reluctant to "bother" their children. Mesothelioma is a very difficult disease and treatment regimen to endure alone. To be far from home and to have this on your shoulders is a lot. Family and friends want to do the right thing, but often they don't want to overstep their boundaries. People want to respect the patients and their families privacy.
In different situations when the parents did call for help, I have heard, "Why didn't you call me sooner?" "We wanted to come, but you didn't want us to." Often, in the caregiver's and patient's eyes asking for help and support is an admission that things are not going well. What I have seen is that some caregivers and  patients are not going to ask for anything, regardless of the situation.
As a friend or family member, keep this in mind. If you are calling and getting the same answer that they are fine and do not need anything, if this does not feel right, if your instinct is telling you something else, listen to it. Ask yourself this one question: "At what point are they going to ask me to come?" You might be surprised with the answer – it very well could be never. That answer is out of love, and is not to exclude you. They fear burdening you and upsetting your busy life. They also feel they should be able to handle this by themselves.
If you think you want to do something, just do it. Patients and caregivers don't want to bother anyone, and sometimes they do not even know what they need. Often it can be just a warm smile, a hug or just a presence. Although you think you won't make a difference, you have no idea how a small gesture will make someone feel. It is hard to handle mesothelioma alone, regardless of the holidays.
Please, if your instinct tells you to do something large or small, listen to it!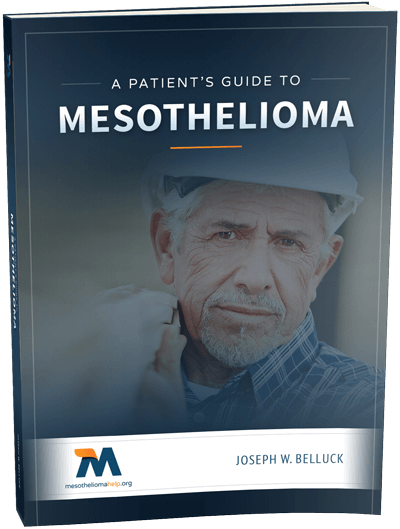 Free Mesothelioma Patient & Treatment Guide
We'd like to offer you our in-depth guide, "A Patient's Guide to Mesothelioma," absolutely free of charge.
It contains a wealth of information and resources to help you better understand the condition, choose (and afford) appropriate treatment, and exercise your legal right to compensation.
Download Now