Use Your Voice to Fight Mesothelioma in 2016
As another year kicks off, many people like to reflect back on the last year and find ways to make the New Year better. For patients battling mesothelioma, though, better may not be an option. However, you may be able to be just a little more vocal to make a difference in your own care and in educating the public about mesothelioma.
Mavis Nye, of England, who after six and one-half years of battling mesothelioma was told her tumors are now devoid of mesothelioma, told Mesothelioma Help that she will use 2016 to advocate for all patients.
"My new year resolution is to be an even bigger voice," says Mavis. "I will be talking at the iMIG Conference [May 1-4 in Birmingham, UK]…I will be very involved in the NHS… and also in research of cancer treatment in London and Leicester Hospitals." And, she said, she will " keep fighting to get the other Mesowarriors onto the drug [that has halted her mesothelioma]."
Read how Mavis Nye kicked mesothelioma.
You may choose to advocate for the mesothelioma community by participating in an event or by creating your own fundraiser. Jennifer Gelsick, whose father lost his fight with mesothelioma in 2013, offers a wealth of advice on how to educate friends, family and the public on mesothelioma and to bring in money to support research at the same time. See her advocacy page for more information.
You can also use your voice to be empowered to aid in your own care. When patients are empowered it means they are informed of their disease and their treatment options, and they are willing to take an active role in their treatment. Knowing what questions to ask of your physician when diagnosed with mesothelioma is an important step towards becoming an empowered patient.
Experts at MD Anderson Cancer Center suggest asking the "right" questions to get more out of the interaction with your health care providers. Don't be afraid to say, "I don't understand what you're saying," and ask them to explain it again, and again until you understand the information. Work with your mesothelioma care team to develop your treatment plan and to make all decisions – don't just settle for what they say if you have doubts.
Managing a disease such as mesothelioma can be overwhelming, but partnering with your physician from the start may be the key to receiving the best treatment.
Now that 2016 is here, you  have 365 new days to make a difference. But, you also have 365 chances to take the time to enjoy the simpler things in life.
"I do hope to get back to camping with my Kent Caravan and Camping Club," says Mavis of her 2016 hopes.
All of us here at Mesothelioma Help wish all of you a Happy New Year and best wishes for 2016!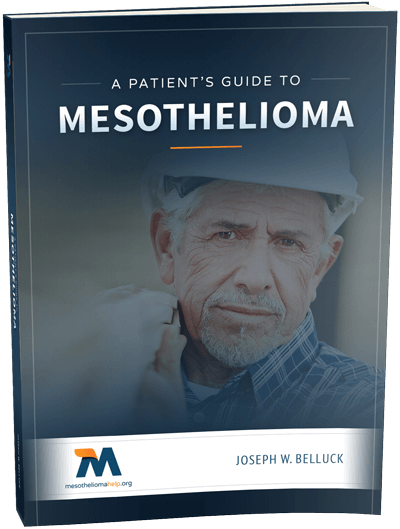 Free Mesothelioma Patient & Treatment Guide
We'd like to offer you our in-depth guide, "A Patient's Guide to Mesothelioma," absolutely free of charge.
It contains a wealth of information and resources to help you better understand the condition, choose (and afford) appropriate treatment, and exercise your legal right to compensation.
Download Now