Drug Effective in Fight Against MS May Prove Effective Against Mesothelioma
In the quest to find a more effective treatment for mesothelioma sufferers, researchers sometimes turn to medicines that are successful in treating other diseases. In February, MesotheliomaHelp reported on the use of a pinworm drug in the fight against cancer. Now, researchers report that a drug used to treat multiple sclerosis could be effective against mesothelioma.
Researchers from the University of Hawaii Cancer Center, joined by colleagues from University of Ferrara, Italy, and New York University Langone Medical Center, looked at the immunosuppressant drug fingolimod, or FTY720, approved for multiple sclerosis treatment, due to its anti-tumor activity reported in various cancers. The drug had not previously been considered for use in mesothelioma care.
Mesothelioma is a terminal cancer caused by the inhalation or ingestion of airborne asbestos fibers. The asbestos fibers lodge deep in the tissue surrounding the lungs, in the case of pleural mesothelioma, causing inflammation that festers for years. Chronic, persistent inflammation is known to  lead to cancer, and according to a 2014 press release from UH, the inflammation "can cause mutations in cells even after 30-50 years of dormancy."
The study, using mouse models to evaluate anti-tumor efficacy and toxicity profile of FTY720 in vivo, showed the drug could induce apoptosis (cell death) and reduce tumor growth in mesothelioma without causing toxicity.
"FTY720 is a potentially promising therapeutic agent for MM [malignant mesothelioma treatment]," concluded the researchers.
Research Costs Supported by State Grant
Mesothelioma research requires significant amounts of time and money, and without adequate funding projects may not be completed. The researchers noted that "the development of new therapeutic agents for rare cancers, such as MM [malignant mesothelioma], is hampered by the increasing costs of research and drug development from the laboratory to the patient's bed."
They added that using a drug repurposing approach, like this research aimed at using an MS drug to treat mesothelioma, "is a strategy that drastically reduces time and costs to bring a new drug to the market."
The UH Cancer Center announced a $5 million grant from Hawaii's governor to aid in the continued research to fight cancer in FY 2018 and 2019. The mesothelioma community is hopeful this money helps lead to a new, effective treatment for mesothelioma patients.
"As governor, I am committed to providing additional resources to combat cancer and engage in cancer research in Hawai'i," Governor David Ige in the December 14 press release. "With our rapid advancements in technology and medical research, it's time to find a cure once and for all."
See the full study from UH researchers in the March 15 issue of the Journal of Translational Medicine.
https://www.ncbi.nlm.nih.gov/pmc/articles/PMC5353897/
Sources
UH Cancer Center
http://www.uhcancercenter.org/about-us/news-room/news-releases/465
2014 press release from UH
http://www.uhcancercenter.org/component/content/article/18-news-releases/344-cancer-from-asbestos-caused-by-more-than-one-cell-mutation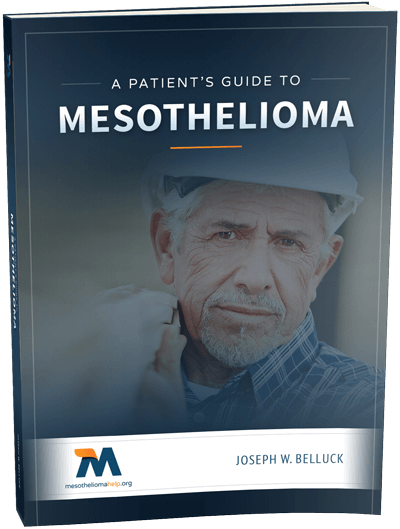 Free Mesothelioma Patient & Treatment Guide
We'd like to offer you our in-depth guide, "A Patient's Guide to Mesothelioma," absolutely free of charge.
It contains a wealth of information and resources to help you better understand the condition, choose (and afford) appropriate treatment, and exercise your legal right to compensation.
Download Now