Patient Engagement As Best Mesothelioma Care
As we enjoy Spring, we realize how fortunate we are to be living in such an exciting time for the treatment of mesothelioma. Progress is being made, not fast enough for everyone, but there is progress, nonetheless. As the plants that had been dormant for months come into bloom after a long winter, it is hard not to feel hopeful.
Progress towards a cure for mesothelioma continues, and for some, their cancer has become a chronic disease. Chronic diseases are managed by the patient 95-99% of the time. On a day-to-day basis, the individual is in charge of his or her care decisions that have a tremendous impact on their health outcomes, treatment costs, and quality of life. By the year 2020 not only will chronic conditions be the leading cause of disability throughout the world, but they will also be the most expensive to manage around the world. It is a tribute to the dedication of scientists, and researchers, and brave patients, that mesothelioma, once a cancer with no dedicated treatments options, has now progressed to a chronic condition for some.
The health care system is fragmented, and despite the efforts of many good and caring people, it is difficult to navigate the layers of medical providers and medical regulations. It is very important that the mesothelioma patient and family become engaged in the process. Patient engagement is vital as mesothelioma becomes part of your life, whether chronically or acutely. Let your team know what is important to you, what you want, and especially what you do not want, as far as treatment is concerned.
When managing mesothelioma, if you need someone to talk with, reach out. I have found that patients who live with mesothelioma as a chronic condition often have found friendship and support with other patients and their caregivers. They support each other throughout their journey and form lifelong bonds with each other. Often, patients who I have taken care of over various parts of their journey, be it at the beginning or at any other step in their journey, have important information to share. Progress continues as the research continues and the brave mesothelioma patients continue to battle through.
Enjoy the Spring, renew the spirit, look forward to the future, but remember to enjoy today!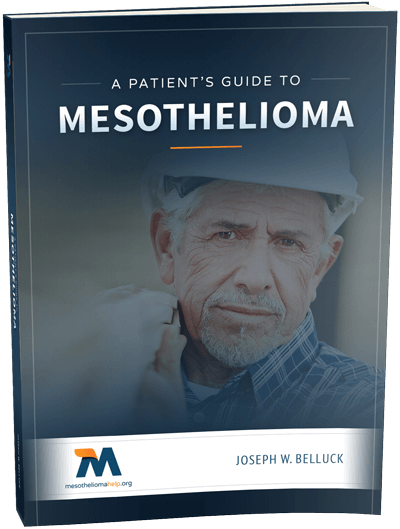 Free Mesothelioma Patient & Treatment Guide
We'd like to offer you our in-depth guide, "A Patient's Guide to Mesothelioma," absolutely free of charge.
It contains a wealth of information and resources to help you better understand the condition, choose (and afford) appropriate treatment, and exercise your legal right to compensation.
Download Now