National Healthcare Decision Month is a Time for Mesothelioma Patients to Plan for Care
There are two life experiences that we all share. We are all born, and we are all going to die. We are all going to die, but no one wants to talk about it. If we do talk about death, it is usually in general terms – not from our own personal perspective. Recognizing this issue, there are resources to help all of us think about what we want at the end-of-life.
April has been designated National Healthcare Decision Month, with April 16 named National Healthcare Decision Day. There is a collaborative effort of national, state, and community organizations to help guide you in talking about what you want at the end-of-life, what type of care you want to receive and when you want to receive it.
There are many different possible scenarios for how our lives will end. No one knows when or how, but to let your wishes be known to your loved ones can make a very stressful time less so. There are several organizations that are trying to educate how we view these important topics.
The Conversation Project has starter kits to help get you started with talking about the end-of-life. According to its website, "emphasis is having the conversation on values- what matters to you- not what's the matter with you." One of the statistics quoted is that 90% of people say talking to their family and friends about end-of-life is important, but only 27% have actually had the conversation.
Other resources available include Caring Info, Aging with Dignity and  The Art of Dying Well.
Malignant mesothelioma is a complicated disease. Some patients are living with this disease as a chronic disease. The disease can take time to evolve to the end-of-life for some, and for others it can be a swift, cruel ending from diagnosis until death. A person's journey with mesothelioma is individual, that is why it is vital to have a relationship with your mesothelioma expert that knows what you, as an individual, want at the end-of-life.
We have seen many patients that assume that if the disease progresses, or a complication arises, it is the end of their life. Everyone's course is different, don't assume that one person can compare to the next.
It is not enough to say that, "I don't want to end up on machines."  Nobody does. What is important and what is not important to you is what you need to explore and talk about with your loved ones.
Start the process. Think about what is important to you, and let your family and doctor know.  This is important for all of us!!!
Sources:
The Conversation Project
https://theconversationproject.org
Caring Info
http://www.caringinfo.org
Aging with Dignity
http://www.agingwithdignity.org
 The Art of Dying Well
http://www.artofdyingwell.org/talking-about-death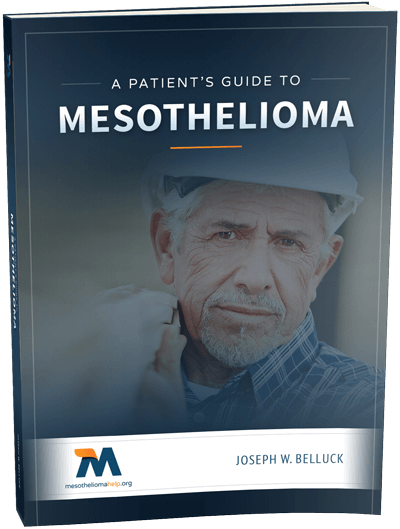 Free Mesothelioma Patient & Treatment Guide
We'd like to offer you our in-depth guide, "A Patient's Guide to Mesothelioma," absolutely free of charge.
It contains a wealth of information and resources to help you better understand the condition, choose (and afford) appropriate treatment, and exercise your legal right to compensation.
Download Now