Drug Targeting Specific Protein Could Lead to Personalized Mesothelioma Treatment
Anti-cancer drugs known as kinase inhibitors have often been used in the treatment of pleural mesothelioma and many other cancers. The drugs attack the protein kinases in an effort to prevent cell division and to kill the cancerous cells. Now, researchers report they have found that an investigative drug can effectively shrink tumors in patients with lung cancer and other difficult to treat cancers with a specific kinase. Pleural mesothelioma patients could benefit as well.
According to researchers from The University of Texas MD Anderson Cancer Center, in the first-in-human study of the investigational, oral drug BLU-667, "the drug appears to be promising" in cancers caused by an alteration in the receptor tyrosine kinase known as RET, or rearranged during transfection. The drug is "a highly potent and selective RET inhibitor" shown to have limited toxicity in the patients.
"Tumor reductions and durable responses were observed in most patients, especially those patients whose cancer progressed with chemotherapy and multi-kinase inhibitors," said Vivek Subbiah, M.D., Assistant professor of Investigational Cancer Therapeutics at MD Anderson Cancer Center, in an April 15 press release.
In the study of 43 patients with advanced tumors not eligible for surgery, 26 patients with thyroid cancer, 15 with non-small cell lung cancer, and two with other RET-driven cancers, the overall response rate was 37 percent for RET-driven cancers, with responses of 45 percent for non-small cell lung cancer and 32 percent for thyroid.
"Overall, the data show the precision targeted therapy with next-generation kinase inhibitors can have a powerful impact for patients with RET-driven cancers," said Dr. Subbiah.
Kinases function as drivers for numerous types of cancer, including mesothelioma. Kinases are involved in the gradual transformation of normal tissue in the lining of the lung into malignant pleural mesothelioma after exposure to asbestos. Various kinase inhibitors have been used to treat mesothelioma and other cancers, but according to Dr. Subbiah, these "earlier generations of multiple kinase inhibitors" have limited success and come with significant side effects."
Although researchers have made progress in recent years, identifying an effective treatment modality for the fatal mesothelioma remains elusive. Taking a personalized approach to the treatment of mesothelioma by targeting a patient's unique genetic characteristics, such as the RET biomarker, offers the most effective treatment options.
"By offering a highly selective medicine tailored for this oncogenic driver, we hope this new therapy will enable patients to benefit from the recent advances in genomic profiling that have revolutionized treatment options for patients with kinase-driven diseases."
Find the results of the study in the April 15 issue of Cancer Discovery.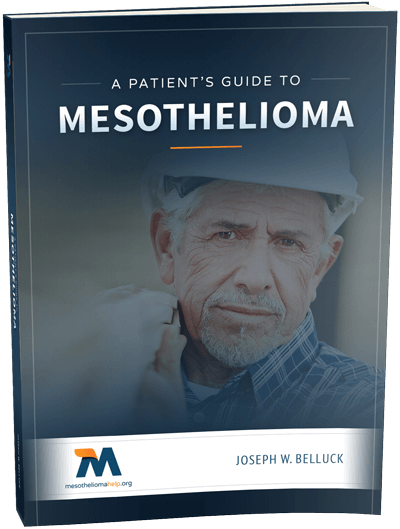 Free Mesothelioma Patient & Treatment Guide
We'd like to offer you our in-depth guide, "A Patient's Guide to Mesothelioma," absolutely free of charge.
It contains a wealth of information and resources to help you better understand the condition, choose (and afford) appropriate treatment, and exercise your legal right to compensation.
Download Now