Blood Test Tool For Early Detection of Mesothelioma
MesotheliomaHelp has reported multiple times on the ongoing research to use liquid biopsies or blood samples to detect and manage the treatment of cancer. The non-invasive approach is easier on patients and can return results more quickly. Now, researchers report they have developed a tool that can look at a blood sample and determine whether cancer is present and its point of origin.
Find out more about research using blood tests here and here.
Researchers from The University of California, Los Angeles are using their proprietary tool CancerLocator to detect circulating cell-free DNA and to look at the genome-wide DNA methylation profile to detect cancer, according to a March 24 article in GenomeWeb. The tool, in effect, cross checks the DNA methylation data against a database the team developed that contains information about methylation markers common across cancers and specific to certain tissues, in seven cancers, including lung tissue.
"We have developed a computer-driven test that can detect cancer, and also identify the type of cancer, from a single blood sample," said lead researcher Jasmine Zhou, Department of Pathology and Laboratory Medicine, David Geffen School of Medicine, UCLA.
During the study, the team found that the CancerLocator outperformed both the random forest and support vector machine standard algorithms in simulated data as well as with live cancer data. The test was also effective for detecting early-stage cancers.
Research shows that metastasis is the cause of nearly 90 percent of cancer deaths. Stopping tumor growth and preventing metastasis is critical, especially for mesothelioma and lung cancer where the diseases are highly aggressive. This can only be achieved if the cancer is detected early.
Mesothelioma, a rare form of cancer caused by past exposure to asbestos, is highly aggressive and is resistant to many cancer treatments making it a difficult disease to treat effectively. The prognosis for mesothelioma patients is usually grim: the average survival time varies from 4 – 18 months after diagnosis. Early detection can mean prolonged survival.
Although there are various cancer screening tools available, such as the colonoscopy for colon cancer, many of the tests are invasive and painful for the patients. However, in this case, there is no reliable method for early detection of the deadly mesothelioma cancer.
Zhou notes that with CancerLocator "the higher the fraction of tumor DNAs in blood, the more accurate the program was at producing a diagnostic result. Therefore, tumors in well­-circulated organs, such as the liver or lungs, are easier to diagnose early using this approach than in less­-circulated organs such as the breast."
"The technology is in its infancy and requires further validation, but the potential benefits to patients are huge," said Zhou.
Each year nearly 3,000 Americans are diagnosed with mesothelioma. The key to increased life expectancy when battling this cancer is early detection.
Read the full study in the March 24 issue of Genome Biology.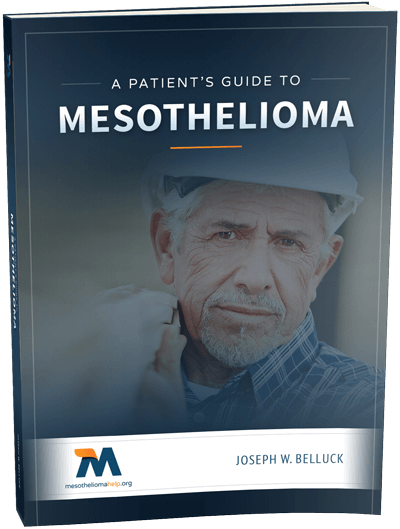 Free Mesothelioma Patient & Treatment Guide
We'd like to offer you our in-depth guide, "A Patient's Guide to Mesothelioma," absolutely free of charge.
It contains a wealth of information and resources to help you better understand the condition, choose (and afford) appropriate treatment, and exercise your legal right to compensation.
Download Now