My Father's Passing Leaves Me Asking, "What Would Dad Say?"
When my Dad died, I didn't just lose my father. He was so much more than that. On October 15, 2013, I lost a best friend, mentor, comedian, story-teller, and guide. When you lose someone you love so much, you lose a part of yourself.
Dad was honestly one of the best friends you could ever have asked for. People were always drawn to him, wanting to be around his infectious personality. He graced so many people with his presence, but I got to have him all the time. There are so many little things about my relationship with Dad that no one will ever know. How when I was little, any time I was sick, he would go to the store and pick up some goofy present for me. Whether it was an oversized coloring book and crayons or a silly book, those gifts became some of my favorite things.
My Dad was (as I've said before) so wise and gave me the greatest advice. I often feel lost without him when I'm trying to make a decision. Instead of picking up the phone to call him, I now have to sit back and think hard about what he would suggest and ultimately, what he would do in his own life. He was a walking, talking example of what a genuinely good human being should be.
Dad was funny! Most of the time, he didn't really mean to be funny, it just kind of stumbled into his lap. He had an amazing sense of humor and was always laughing at himself. Don't get me wrong, he was a jokester too! He loved to make people smile with his off-kilter way of talking or just doing a funny move.
My father truly was an extraordinary man and a piece of me did die with him that day. I lost one of the brightest lights in my life, but I do realize how blessed that I am to have had him as my Dad. It brings me comfort to know that even though I lost him, Heaven gained an angel.
Know more about Mesothelioma and how you can deal with it.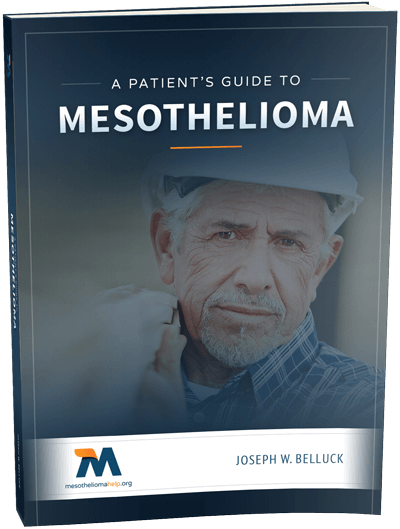 Free Mesothelioma Patient & Treatment Guide
We'd like to offer you our in-depth guide, "A Patient's Guide to Mesothelioma," absolutely free of charge.
It contains a wealth of information and resources to help you better understand the condition, choose (and afford) appropriate treatment, and exercise your legal right to compensation.
Download Now