Global Study Shows Mesothelioma Deaths Continue to Rise
In March, MesotheliomaHelp presented information on the increasing number of mesothelioma cases in the U.S., but researchers continue to struggle to get a handle on the worldwide trend of mesothelioma. Now, in a newly released study, researchers concluded that globally, the incidence of mesothelioma cases has continued to rise.
An international team of researchers from Japan, Australia, the United States, the UK, Thailand and Singapore set out to determine the burden of mesothelioma deaths throughout the world. The team analyzed data from the World Health Organization's mortality database of 230 countries for 1994 to 2014.
Realizing some countries are better at reporting mesothelioma cases, they broke the 230 countries into three groups:
59 countries with quality mesothelioma mortality data suitable to be used for reference rates;
45 countries with poor quality data; and,
126 countries with no data.
Using the countries reporting quality data, the researchers counted 15,011 mesothelioma deaths in the last three reporting years, 2011-2014. They then extrapolated from this information that the global number of mesothelioma deaths is 38,400 per year.
"The estimates are within the range of previously reported values but higher than the most recently reported values," the researchers said.
Expert Insight
"The global numbers and rates of mesothelioma deaths have increased over time."
While the researchers say the estimate depends on the validity of the data, they noted that their estimates "can be updated, refined and verified" from the commonly accessible data and their use of a "straightforward algorithm."
Mesothelioma is a rare, aggressive cancer that is caused by past asbestos exposure. Although asbestos is banned in over 50 countries, a surprising number of them still mine asbestos and use the mineral in construction products. The U.S. has not banned the product and still imports over a 1,000 tons of it a year, according to the Asbestos Disease Awareness Organization.
When assessing the reported data, the researchers report that due to mesothelioma's rarity and difficulty in diagnosing the disease, many countries are still struggling with accurate reporting. They also said reporting from even the "quality data" countries was not consistent. In fact, they said, "No country reported mesothelioma deaths for all of the 21 studied years."
"Clearly, mesothelioma is a global health issue," the team concluded.
Read the full study in the Sept. 2 issue of Occupational and Environmental Medicine.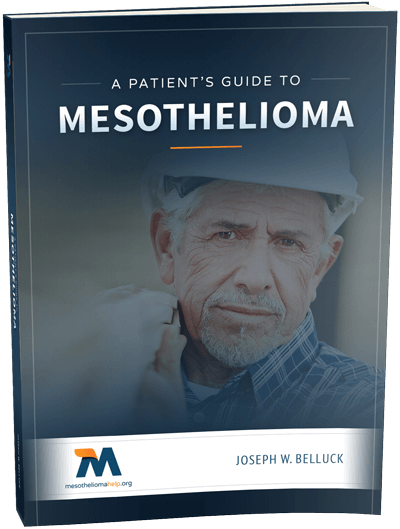 Free Mesothelioma Patient & Treatment Guide
We'd like to offer you our in-depth guide, "A Patient's Guide to Mesothelioma," absolutely free of charge.
It contains a wealth of information and resources to help you better understand the condition, choose (and afford) appropriate treatment, and exercise your legal right to compensation.
Download Now