Groundbreaking Brain Cancer Discovery May Lead To New Mesothelioma Treatment
Glioblastoma, a brain cancer, is highly aggressive and has  limited treatment options. Although researchers have been diligent in their work to find a new, effective treatment, there has been no significant breakthrough in treatment for the cancer for decades. Now, researchers believe they may have found a way to turn a patient's skin cells into cancer killing cells, leading to a "groundbreaking discovery" for brain cancer patients.
Glioblastama is a highly aggressive cancer with cells that quickly reproduce due to the large network of blood vessels found within the brain. Like pleural mesothelioma, the signature cancer of asbestos, glioblastama often has a complex, interwoven growth pattern with finger-like tentacles that spread out causing the boundaries between malignant tissue and healthy tissue to become blurred. Because of this, surgery, often the first course of treatment, leaves cancerous cells behind leading to continued growth and limited survival.
"Patients desperately need a better Standard of Care," said Shawn Hingtgen, Ph.D., an assistant professor in the UNC Eshelman School of Pharmacy and member of the Lineberger Comprehensive Care Center, who led the study, according to a Feb. 24 press release from University of North Carolina.
http://uncnews.unc.edu/2016/02/24/unc-chapel-hill-researchers-make-groundbreaking-discovery-use-skin-cells-to-kill-cancer/
To achieve this, the researchers report that they found a way to take the patient's own skin cells and turn them into "cancer-hunting stem cells that destroy brain tumors." In effect, through a Nobel Prize-winning technique from 2007, the researchers reprogrammed the skin cells to become induced neural stem cells.
These stem cells, according to the researchers, "have an innate ability to move throughout the brain and home in on and kill any remaining cancer cells." The team also showed that these stem cells could be engineered to produce a tumor-killing protein, increasing the likelihood the cancerous cells will be stopped.
"We wanted to find out if these induced neural stem cells would home in on cancer cells and whether they could be used to deliver a therapeutic agent," said Dr. Hingten. "This is the first time this direct reprogramming technology has been used to treat cancer."
In a test on mice, the team was able to increase the survival by as much as 220 percent, depending on the type of tumor. In the short term, the team will turn their focus to human stem cells and assessing anti-cancer drugs that can be loaded into the tumor-seeking neural stem cells.
The team is also focusing on "improving the staying power of stem cells within the surgical cavity." The work will ensure the stem cells have enough life to seek out the cancer cells.
Breakthrough in any cancer research can translate to hope for the nearly 3,000 Americans diagnosed with the deadly cancer each year. The average survival time for mesothelioma patients is less than a year.
The full study can be found in the Feb. 2 journal Nature Communications.
http://www.nature.com/ncomms/2016/160524/ncomms11734/full/ncomms11734.html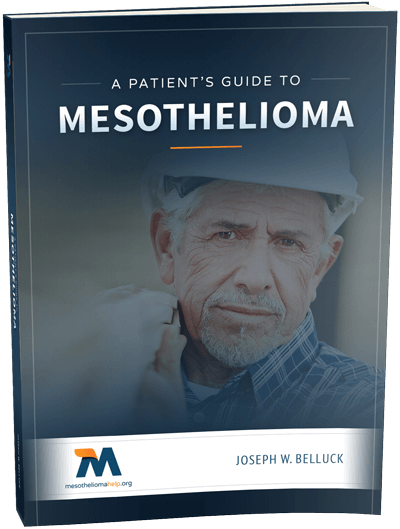 Free Mesothelioma Patient & Treatment Guide
We'd like to offer you our in-depth guide, "A Patient's Guide to Mesothelioma," absolutely free of charge.
It contains a wealth of information and resources to help you better understand the condition, choose (and afford) appropriate treatment, and exercise your legal right to compensation.
Download Now