Holding Dad Close to My Heart on Father's Day
Father's day is just around the corner, and this year's is especially bittersweet for me. As I continue to mourn the loss of my own Dad, this year marks the first as a father for my husband. As hard as it is to balance these emotions, it is important to continue to celebrate those who are still with us and remember those we have said goodbye to.
2013 was the last Father's day I got to spend with my Dad. He was in New York City with my Mom, staying at the Hope Lodge. He was nearing the end of his radiation treatment at Mount Sinai Hospital, and we had planned to drive in that Monday and bring him back home Tuesday. After a long, almost seven week, stay there, Dad was feeling the effects of the treatment and missing home terribly. On Father's Day morning, my husband and I drove into the city and surprised him. I will never forget the look on his face.
When he came down to the family area of the Hope Lodge, he was surprised and happy to see us. You could see in his eyes the love that he had for us, coupled with weakness and fatigue. The residual effects of the radiation were written on his face, hidden behind the joy of being with his family on such a special day.
Dad didn't feel up to going out that day, so we spent it together playing games, talking about going home, and ordering burgers in. It was a precious time for us all. Knowing that Dad's treatment was almost over gave us a renewed hope, but we were all worse for wear. Dad from the treatment itself, Mom from being a full time caregiver, and Mike and I from making bi-weekly trips to NYC to be with them. Those trips were worth every second.
I always felt that my Dad deserved to have Father's day every day. He was selfless, loving, faithful, and kind; I see these traits embodied in my husband as I watch him with our baby daughter. I know that Dad would be so proud of him and want to celebrate him as well. While my family shares this beautiful day together, I will remember my Dad and all that he was, and still is, to me. The beautiful bond between father and child cannot be undone; I will always love my Dad and forever be his little girl.
Know more about Mesothelioma and how you can deal with it.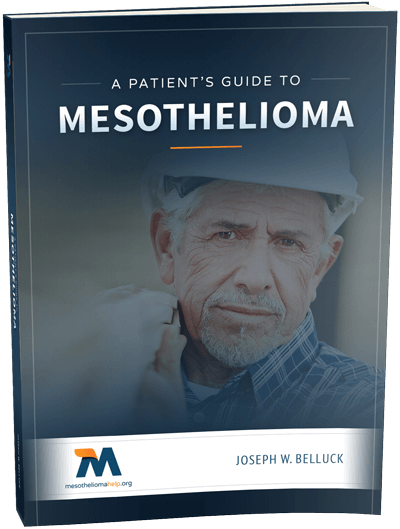 Free Mesothelioma Patient & Treatment Guide
We'd like to offer you our in-depth guide, "A Patient's Guide to Mesothelioma," absolutely free of charge.
It contains a wealth of information and resources to help you better understand the condition, choose (and afford) appropriate treatment, and exercise your legal right to compensation.
Download Now