"Holy Grail of Medicine" Could Bring a New Way To Treat Mesothelioma
Cancer researchers have been focusing much of their attention on using nanotechnology to deliver cancer-fighting drugs directly to cancerous cells, thus, leaving healthy cells intact. Australian researchers have developed an approach much like the Trojan Horse delivery method Mesothelioma Help reported on last month, but the researchers are touting their method of deploying nanotechnology to kill cancer cells as the "holy grail of medicine."
Researchers at Flinders University in South Australia are making this claim, and adding that this will revolutionize the way cancer is treated, due to the "smart packages" ability to attack and destroy cancer cells "more efficiently and reduce side effects." The unique packages contain folate molecules that are attracted to cancer cells that have a lower pH level than healthy cells.
"The way we have designed the vehicle is that you can use it for any number of different cancer cells or combination of different cancer cells," said Professor Colin Raston, co-lead of the research, according to a March 24 The Lead South Australia article. "You can load it up and target them using specific types of drugs, which we know are for those particular cancers."
http://www.theleadsouthaustralia.com.au/industries/research-development/researchers-discover-holy-grail-of-cancer-treatment
The researchers developed the anti-cancer delivery mechanism that is just 100 nanometres in diameter, or nearly 800 times finer than a human hair, according to the report. Inside the package is a dose of chemotherapy, that, when it finds the cancer cell with low pH levels, "it becomes unstable and delivers the anti-cancer drug inside," Professor Raston said.
Raston adds that because of the unique way the package binds to the cancer cells, less of the drug is needed "shutting down all the side effects."
Side effects from the often toxic doses of chemotherapy required to kill cancer cells are well-known and can be debilitating to many patients. For mesothelioma patients who are already in a weakened state, finding a way to bypass the nausea, low blood count, and fatigue can make a difference in the patients' attitude and survival.
Mesothelioma is a serious cancer that occurs in individuals exposed to airborne asbestos fibers. Although there is no cure for mesothelioma, it can be treated with varying degrees of success through the use of surgical procedures, chemotherapy and radiation.
The research was conducted in a lab on lung cancer treated via a paclitaxel-laden smart package. Paclitaxel is used by some oncologists, typically in combination with another anti-cancer drug, for lung cancer and mesothelioma.
The researchers concluded, this approach "can significantly enhance the utility of nanoparticle delivery technology to tumours." They added that animal experiments will need to be conducted to assess the "feasibility and safety" of the approach.
The study was published in the March 24 issue of Scientific Reports.
http://www.nature.com/articles/srep23489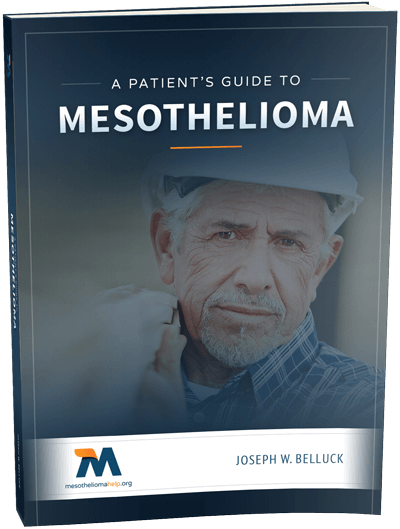 Free Mesothelioma Patient & Treatment Guide
We'd like to offer you our in-depth guide, "A Patient's Guide to Mesothelioma," absolutely free of charge.
It contains a wealth of information and resources to help you better understand the condition, choose (and afford) appropriate treatment, and exercise your legal right to compensation.
Download Now