Albany Medical Center
Background
Albany Medical Center is the only academic health sciences center in northeastern New York. It operates the 734-bed Albany Medical Center Hospital, encompasses the region's largest physician group (425 doctors representing virtually all medical specialties) and trains students from Albany Medical College. Its affiliations include a range of physician general practices and specialty groups and Stratton VA Medical Center.
Albany Medical Center's Cancer Care program has been accredited with commendation from the American College of Surgeons Commission of Cancer for meeting stringent quality standards. The Center's breast cancer program is particularly well-known for its better-than-average outcomes for patients with Stage II breast cancer (7 percent higher than the average outcome at other academic medical centers). It offered the nation's first FDA-approved 3D digital mammography services.
The Center's surgical care unit has been recognized by the American College of Surgeons National Surgical Quality Improvement Program for exemplary outcomes.
The Thoracic Surgery Division runs a multi-specialty lung cancer program that provides diagnostic and treatment services, including pain-relieving (palliative) procedures such as airway stents, pleural drainage catheters, and laser bronchoscopy that relieve pressure on lungs. Department surgeons strive to use minimally invasive surgeries, which promote faster recovery and let patients return home sooner and preserve lungs as much as possible.
Surgeries include pneumonectomy, in which a lung is removed in order to attack a tumor, and lobectomy, which removes only a part of a lung. When needed, surgeons also perform segmentectomy, or wedge resection, for certain patients. This removes a smaller amount of lung tissue.
The Center offers a range of radiation therapies to treat different types of cancers in different locations to complement drug treatment and/or surgery and include 3D therapies, close-up therapy like brachytherapy that directly inserts radioactive seeds or implants into the body, image-guided radiation, and treatments that spare normal tissue.
After completing his residency at Beth Israel Deaconess Medical Center in Boston at Harvard Medical School, Charles T. Bakhos, M.D., brought his wide range of surgical skills to the cardiothoracic surgery division at Albany Medical Center in 2010. He specializes in open and minimally invasive surgeries of the lungs and the esophagus. He is board certified by the American Board of Surgery and board eligible in cardiothoracic surgery. He is a member of Thoracic Surgeons.
Find Mesothelioma Doctors & Hospitals near you.
Source: http://www.amc.edu/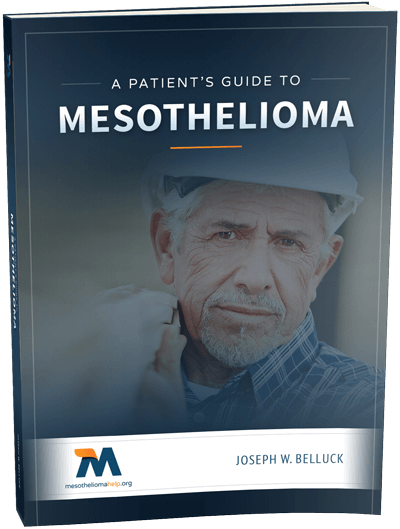 Free Mesothelioma Patient & Treatment Guide
We'd like to offer you our in-depth guide, "A Patient's Guide to Mesothelioma," absolutely free of charge.
It contains a wealth of information and resources to help you better understand the condition, choose (and afford) appropriate treatment, and exercise your legal right to compensation.
Download Now