Aurora St. Luke's Medical Center
Background
Aurora St. Luke's Medical Center offer patient treatment options and experienced specialized physicians in a general medical and surgical hospital that's listed as one of the top facilities in the country. Providing cutting edge care while also creating a variety of procedures and technologies, this institution has a reputation as a leading hospital in Wisconsin and a well respected tertiary center. Patients turn to St. Luke's for both common medical procedures and highly sophisticated surgical techniques like heart transplants.
In addition, St. Luke's is the only southeastern Wisconsin hospital named on the "100 Top Hospitals" for cardiovascular care by Thomson Reuters. The American Heart Association and American Stroke Association have also recognized St. Luke's for its skill in treating cardiac and stroke patients. St. Luke's is one of just 26 hospitals to receive this "Triple Recognition."
Since St. Luke's is renowned for offering excellence in acuity care, patients come to this hospital for specialty treatments from all across Wisconsin, other states and other countries as well. Also, St. Luke's is rated as the #1 hospital in Milwaukee and the #2 hospital in Wisconsin. Furthermore, St. Luke's has distinguished itself nationally in the categories of cardiology and heart surgery, gastroenterology, neurology and neurosurgery and pulmonology. Not only does St. Luke's have extensive medical expertise to offer, it is also committed to the needs of each patient. This hospital makes sure to provide individualized care in a healing environment.
Cancer Treatments
Aurora Cancer Care combines experts of this disease with patient-centered care. With more than 20 locations to choose from, Aurora provides a multidisciplinary approach where team members immediately work with patients from the very start. Because Aurora has so many locations, patients can get advanced care without having to travel too far from home.
In addition to the latest cancer treatments, Aurora also offers a Genetic Counseling Center. The facility also uses Gamma Knife and CyberKnife radiosurgery treatment techniques, and patients have access to more than 70 active cancer clinical trials at convenient locations.
Aurora's medical oncology team includes more than 30 fellowship-trained physicians who customize every cancer treatment plan to the needs of each patient. The American College of Surgeons (AVS) Commission on Cancer (COC) granted Aurora its Outstanding Achievement Award (OAA) in 2008.
Know more about Mesothelioma Doctors & Hospitals.
Source: http://www.aurorastlukes.org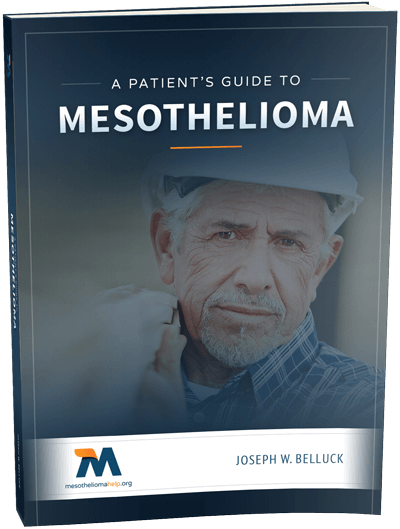 Free Mesothelioma Patient & Treatment Guide
We'd like to offer you our in-depth guide, "A Patient's Guide to Mesothelioma," absolutely free of charge.
It contains a wealth of information and resources to help you better understand the condition, choose (and afford) appropriate treatment, and exercise your legal right to compensation.
Download Now