University of Wisconsin Hospital and Clinics
Background
University of Wisconsin Hospital and Clinics (UWHC) is a 566-bed facility that's rated among the best academic medical institutions in the country. In addition, UWHC has earned a national reputation in cancer treatment, pediatrics, ophthalmology, surgical specialties and organ transplants. This center is independent and non-profit so it receives no state funding except for Medicaid reimbursement.
Staffed with more than 1,200 UW Health physicians and consisting of 85 outpatient clinics, UWHC has six intensive care units (trauma and life support, pediatric, cardiac, cardiothoracic, burn and neurosurgery) with a total of 83 beds. Also, UWHC is one of just two organizations in Wisconsin that has designated Level I adult and pediatric trauma centers.
Furthermore, the University of Wisconsin Carbone Cancer Center, which is located within UWHC, has distinguished itself both regionally and nationally as one of the leaders in cancer research, quality patient care and active community involvement. UW Carbone Cancer Center is the only comprehensive National Cancer Institute (NCI)-designed cancer center in Wisconsin.
The American Family Children's Hospital neighbors UWHC. This children's hospital is considered a medical and surgical center and it is equipped with a pediatric intensive care unit, an internationally renowned transplant surgery program and a children's cancer center.
Cancer Treatments
The University of Wisconsin Carbone Cancer Center is viewed throughout the Midwest and the nation as an innovator in cancer research, patient care and community involvement. UW Carbone Cancer Center is also Wisconsin's only comprehensive cancer center as designated by the NCI.
More than 2,400 people work every day on the UW Madison campus to find effective ways to detect, prevent, diagnose and treat cancer. The center's reputation as a top cancer research institution has developed over six decades of hard work and continued investigations. This history began with the founding of the McArdie Laboratory for Cancer Research in 1940 and then has continued since the UW Comprehensive Cancer Center (UWCCC) formed in 1973, now known as the University of Wisconsin Carbone Cancer Center.
With more than 280 physicians and scientists working together to translate data from laboratories into new cancer treatments, the center is committed to cutting edge discoveries that enable investigators to join forces from many different disciplines. More than 30,000 people are seen each year for diagnosis, therapy, follow-up care or consultations at UW Hospitals and Clinics in addition to other clinical locations. Moreover, UW Hospital and Clinics is continually included in the top 25 of 50 hospitals offering the best cancer care and research initiatives in U.S. World Report's "Best Hospitals," which is published on a yearly basis.
The center makes contact with residents in Wisconsin and beyond, giving them essential health education messages and informing them about new research discoveries that affect their communities.
One of the center's most significant contributions is its active involvement in advanced clinical trials or research studies designed to find new ways to prevent, diagnose, detect and treat cancer. The center has more than 30 years of experience conducting cancer clinical trials and has over 250 trials available today for patients enrolled through this institution. Some of the center's trials take place at community hospitals and regional cancer centers affiliated with Carbone Cancer Center.
The Thoracic Surgery experts at UW Health provide specialized care to patients who are suffering with all types of heart and thoracic conditions. Mesothelioma is one of the diseases that is addressed by this team of medical professionals.
Patients who come to the center with mesothelioma symptoms can expect to receive an initial evaluation followed by highly specialized consultations that cover information about this rare disease and discussions of medical options that include new surgical approaches, devices and technologies.
Visit our Mesothelioma Doctors & Hospitals finder.
Source: https://www.uwhealth.org/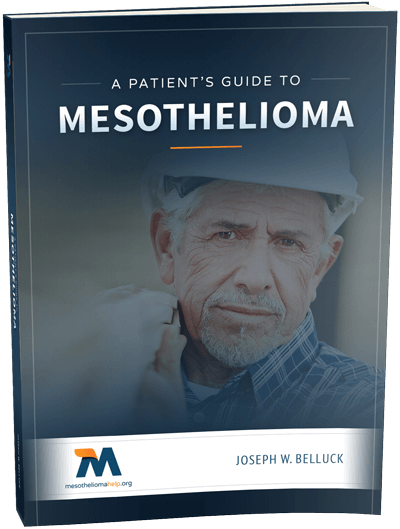 Free Mesothelioma Patient & Treatment Guide
We'd like to offer you our in-depth guide, "A Patient's Guide to Mesothelioma," absolutely free of charge.
It contains a wealth of information and resources to help you better understand the condition, choose (and afford) appropriate treatment, and exercise your legal right to compensation.
Download Now