Rutgers Cancer Institute of New Jersey
Rutgers Cancer Institute of New Jersey (CINJ) is New Jersey's only Comprehensive Cancer Center designated by the National Cancer Institute. CINJ provides research, education, patient care, and clinical trials designed to better understand, study, treat, and beat cancer. CINJ includes 15 hospitals from around the state, with the Robert Wood Johnson University Hospital in New Brunswick serving as the flagship hospital.
The New Jersey Legislature made CINJ part of Rutgers University in 2013, along with the former University of Medicine and Dentistry of New Jersey.
Cancer Treatment at CINJ
CINJ has adult and pediatric oncology programs. Each adult oncology program focuses on a specific type of cancer and is led by an academic physician expert on its cause and treatment. Programs combine oncologists, surgeons, radiation oncologists, and pathologists. Nursing staff include nurse practitioners, research nurse clinicians, and treatment nurses. Other key
staff include pharmacists; oncology education specialists; clinical psychologists; and social workers.
Bruno N. Cole, MD, FACS, is a board certified thoracic surgeon and is affiliated with a few hospitals including the Robert Wood Johnson University Hospital. He has been practicing for nearly 40 years and was initiated as a Fellow of the American College of Surgeons (FACS) in 2012. Surgical Specialist Jean-Philippe Bocage, MD, brings 26 years of experience to the Robert Wood Johnson University Medical Center. He is one of the country's leading specialists in Video Thoracic Surgery (VATS), a type of minimally invasive surgery. A pioneer in thoracic surgery and a mesothelioma treatment specialist, Robert J. Caccavale, MD, has performed more than 5,000 video assisted thoracic surgeries.
CINJ Lung Cancer Treatment
CINJ's multidisciplinary Lung Cancer/Thoracic program treats cancer in the lungs and chest and includes mesotheliomas; small cell and non-small cell lung cancers; upper esophageal cancer; and tumors of the thymus gland (thyomas). The program combines clinical and scientific staff: thoracic surgeons; radiologists and radiation oncologists; pulmonologists; medical oncologists; and pathologists. Additional support comes from nursing, social work, and nutritional staff. The program's two co-directors are thoracic surgeons.
Patients are examined and their records are reviewed to decide appropriate treatment, which can involve surgery, chemotherapy, and radiation treatment. Some treatments are only available at NCI-designated Comprehensive Care Centers.
Surgery and radiation treatments are provided at the Robert Wood Johnson University Hospital (RWJH). RWJH records higher survival rates among Stage 1 lung cancer patients than national averages.
CINJ Lung Cancer Surgery
CINJ surgical patients go to the Robert Wood Johnson University Hospital Thoracic Center. Surgery is the preferred treatment for lung cancers that are detected in the early stages.
Surgery can include removing a small part of the lung, the lung's lobe, or the entire lung. Whenever possible, CINJ surgeons perform minimally invasive VATS (video-assisted thoracoscopic surgery). This procedure is now common for lobectomies, in which the lung lobe is removed. Post-operative complications after lobectomies are lower at Robert Wood Johnson than elsewhere in the state.
Chemotherapy and CINJ Clinical Studies
Lung cancer patients are often prescribed powerful drugs and biologics to combat their cancer. As an NCI-designated Comprehensive Care Center, CINJ physicians can refer patients to a broader selection of clinical trials sponsored by NCI. The CINJ Oncology Group also conducts trials.
CINJ Radiation Oncology
Radiation therapy is provided at the Robert Wood Johnson University Hospital. Radiation treatments include:
Intensity Modulated Radiotherapy (IMRT), which breaks up radiation beams into several smaller ones to fit a tumor's shape
Image Guided Radiation Therapy (IGRT), which takes photos of tumors before treatment is started to target their location
High Dose Rate Brachytherapy, which delivers radiation directly into a tumor or cancerous tissue
Tomotherapy, which combines IMRT with CT scans and constantly adjusts the intensity and direction of radiation beams to treat tumors layer by layer
Stereotactic Radiotherapy, which directs radiation waves to an exact tumor location
CINJ physicians can evaluate patients to participate in a radiation trial sponsored by NCI or by the CINJ Oncology Group.
Get help from a qualified medical professional or health care facility that specializes on mesothelioma.
Source: https://www.mesotheliomahelp.org/mesothelioma-hospitals-doctors/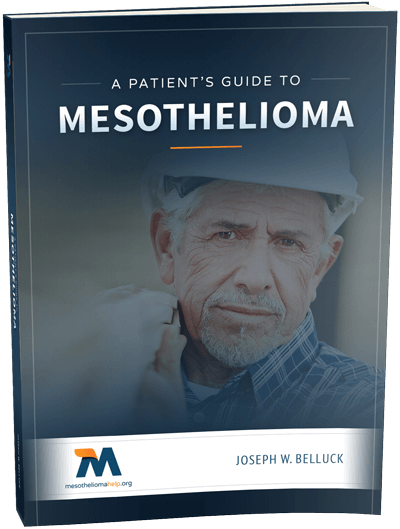 Free Mesothelioma Patient & Treatment Guide
We'd like to offer you our in-depth guide, "A Patient's Guide to Mesothelioma," absolutely free of charge.
It contains a wealth of information and resources to help you better understand the condition, choose (and afford) appropriate treatment, and exercise your legal right to compensation.
Download Now