Norris Cotton Cancer Center
The Cancer Center provides a positive environment for treatment, cure, and recovery for patients with all forms of cancer. Patients receive technologically advanced cancer treatments and access to clinical trials of new treatments. Each patient is seen as an individual, and a specific treatment plan is developed by specialists who work directly with the patient, family, and referring physician. The Cancer Center is also a leader in improving the comfort and quality of life of patients.
Background
Dartmouth-Hitchcock Norris Cotton Cancer Center was established in 1972 to serve as New England's first regional cancer center. The NCCC soon became a National Cancer Institute-designated Clinical Cancer Center, and in 1990 was designated a Comprehensive Cancer Center by the NCI. Today, the NCCC remains the only NCI-designated Comprehensive Cancer Center in New England, and only one of 41 such cancer centers in the country, all of which are recognized for their depth and breadth of research in cancer treatment and prevention.
The Dartmouth-Hitchcock Medical Center is New Hampshire's sole academic medical center and serves as the central coordination point for all cancer care provided by the NCCC. The NCCC integrates clinical patient care at the Medical Center with fundamental cancer research programs at Dartmouth College and the Dartmouth Medical School. Research collaborations also extend to Dartmouth's Thayer School of Engineering and Tuck School of Business, as well as partner research institutions.
The NCCC's mission emphasizes seeking a better understanding of what causes cancer and developing methods for bringing cancer discoveries into use for better prevention and patient treatment. The NCCC supports 130 member investigators who work in six program areas, namely cancer control, cancer mechanisms, cancer imaging and radiobiology, cancer immunology and immunotherapy, cancer epidemiology and chemoprevention, and molecular therapeutics.
Cancer Treatments
The NCCC's battle against cancer offers patients the benefits of over 200 cancer specialists who work in multidisciplinary clinical oncology teams to provide the latest diagnostic and therapeutic technologies in each case. The multidisciplinary teams include physicians, oncology-specialty nurses, radiologists, pathologists, surgeons, radiation and medical oncologists, geneticists, dietitians, care managers, and many others. Their areas of expertise include medical oncology, radiation oncology, hematology, blood and marrow transplantation, surgical oncology, and genetic counseling, among others.
The NCCC's staff understands the importance of helping both cancer patients and their families by providing a positive environment for diagnostic procedures, treatments, recovery and rehabilitation. Each patient and their family can expect to deal with one point of contact at the NCCC, who can help coordinate all aspects of the patient's lung cancer care.
The NCCC has 25 discrete interdisciplinary programs dedicated to treating different cancers, including a team for lung-esophageal-chest cancers. Lung cancer is one of the most frequently-treated cancers at the NCCC, accounting for 14 percent of its patients. The lung cancer program's team approach includes coordinated and thoughtful care, as well as the pursuit of new and innovative strategies for cancer treatment. Patients may receive specialized thoracic surgery, innovative thoracic radiation oncology, interventional pulmonology services, and access to the most cutting edge clinical trials. Patients also can seek help from support groups and education in topics relevant to persons touched by cancer.
Mesothelioma specialists at Norris Cotton Cancer Center include Dr. Cherie Erkmen who has expertise in treating lung, esophageal, and thoracic cancers.
If you want to know more about Mesothelioma Doctors & Hospitals in your area, click here!
Source: http://cancer.dartmouth.edu/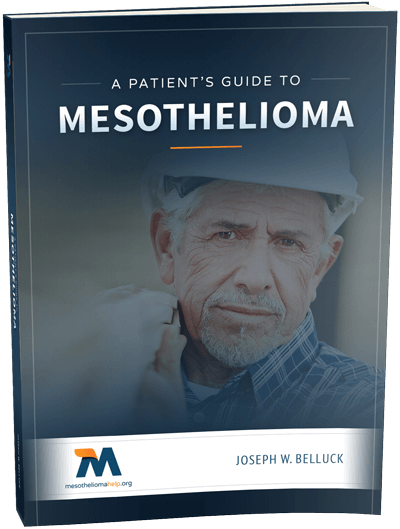 Free Mesothelioma Patient & Treatment Guide
We'd like to offer you our in-depth guide, "A Patient's Guide to Mesothelioma," absolutely free of charge.
It contains a wealth of information and resources to help you better understand the condition, choose (and afford) appropriate treatment, and exercise your legal right to compensation.
Download Now